Guilin City
After a rainy night we slept in a little bit and really enjoyed resting. Being cold makes getting out of bed tougher too. We had contemplated a Li River cruise, but seeing that the weather was still raw and wet, we thought it might not be the best time to see the river. So, we booked a night flight to Chengdu and walked around the city all day. We spent time seeking out a Chai for me, but to no avail. We were also unable to find Griffin's kabob place that Lonely Plant recommended. Oh well, we walked around all day, throughout the evening, and bought food and had a great time.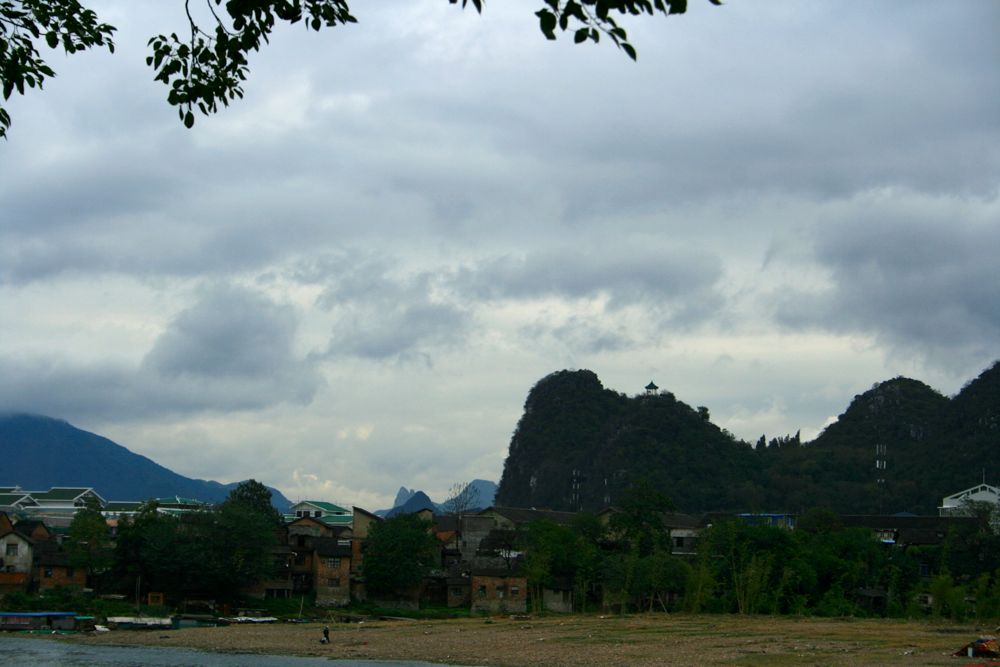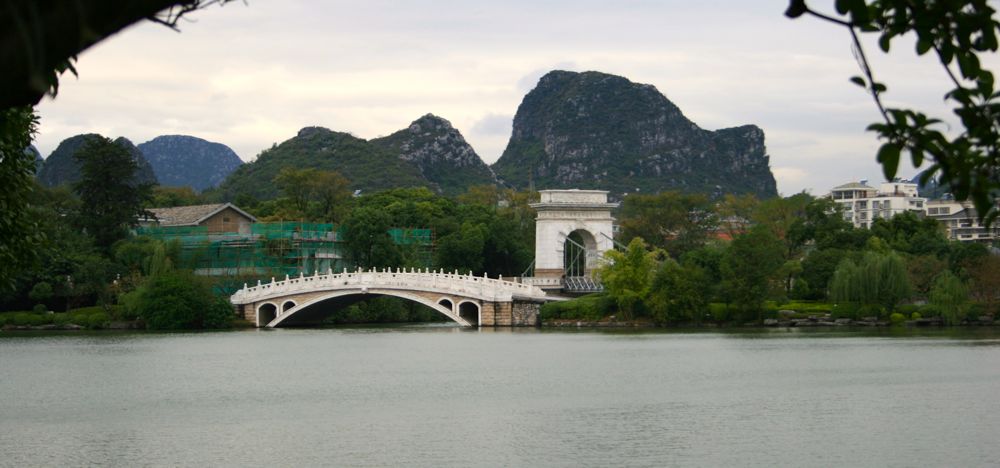 We caught our evening flight to Chengdu, despite a 2 hour delay, and got in at a reasonable time. Our hostel offered to pick us up, which also made life easy. The food was great and the room cozy. For only $16 this place was great.
China Day 6: Chengdu day of rest
As we mentioned, doing anything by train (or really anything at all except buy plane tickets), requires at least a couple days in advance and being in the area already. So, we used this day to book the next few days of travel. We bought bus tickets for Jiuzaghou Valley the ext ay, and train tickets from Chengdu to Chongqing for 4 days later. Even though it was only a 2 hour train, they make me write down 5 alternative times/schedules I would be okay with if other choices were sold out.
With that down, we sat around, read books, played ping pong, ate here and there, and just relaxed.
The only thing that detracted from our complete relaxation was the fact that everyone at our hostel was smoking. One guy sitting on the deck with us went through a pack of cigarettes in about 2 hours. For people who love living with the earth, saving their mother planet, and so on, it seems a bit hypocritical that they also smoke – polluting the environment with their cigarettes as well as polluting every one else's health.
I got snuggled by a really cute and little cat.