The Narrows refers to an 18-mile stretch of the Virgin River in Utah, within Zion National Park.  It is typically a 2-day hike with an overnight sleeping on the river bank about halfway.
While 18 miles can be done in a day, this is no typical hike due to the footing – as in, loose rocks, sand and other unknowns as almost the entire hike is actually in the river.  This makes for slow going.
Get dropped off or take a shuttle from any of the adventure companies in Zion.  The trailhead is pretty far away so no, you will not be hiking back up to get your car.  Just get a ride.  The end of the trail dumps you out into the national park and you can take the free park shuttle back to your tent/car then.
It begins…
With a pretty lame hike in a trickle of a stream littered with cow patties.  Now we see why you never want to get the water in your mouth down in Zion, even though it looks so clean and pure.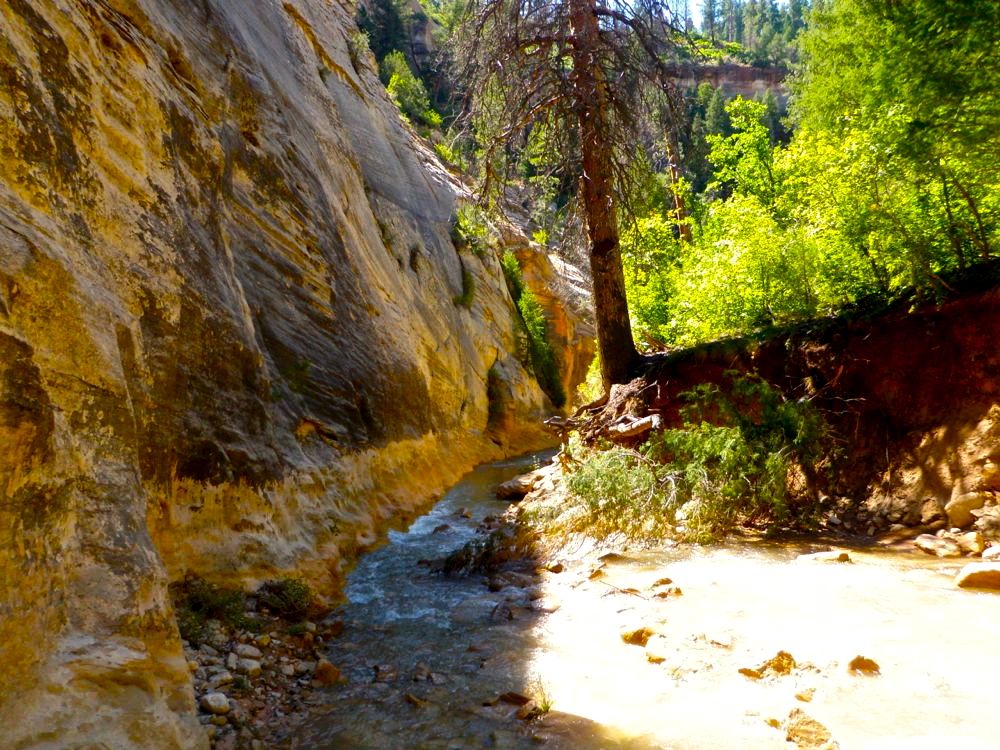 Things start to get more interesting as you slog on, going downhill ever so slightly.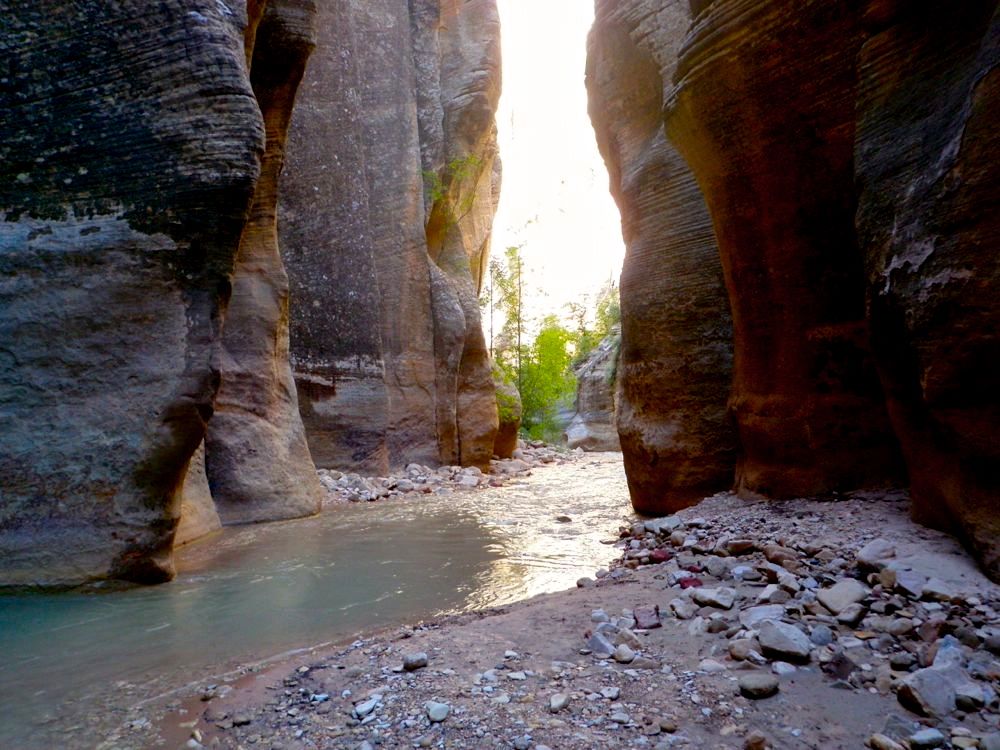 Luckily for us, its really easy to find your way.  Just follow the river, and don't take any dry side canyons or off-shoots.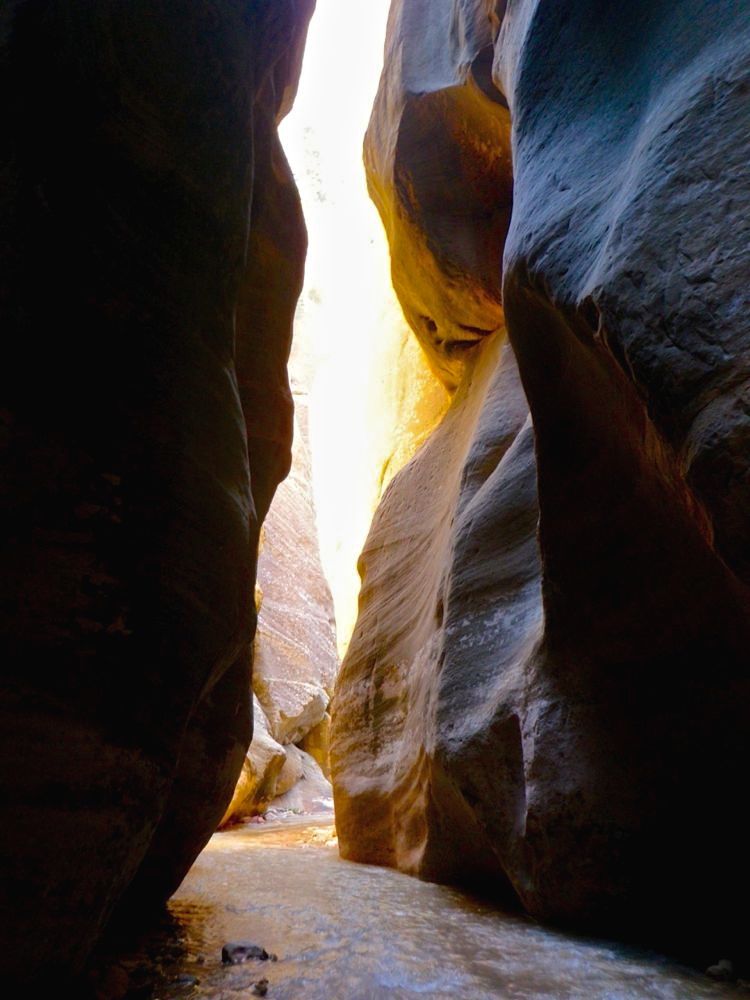 Things start to get really beautiful a few hours in.  Its quiet – they only allow a handful of people to do this hike everyday, and we did not see anyone else during our hike.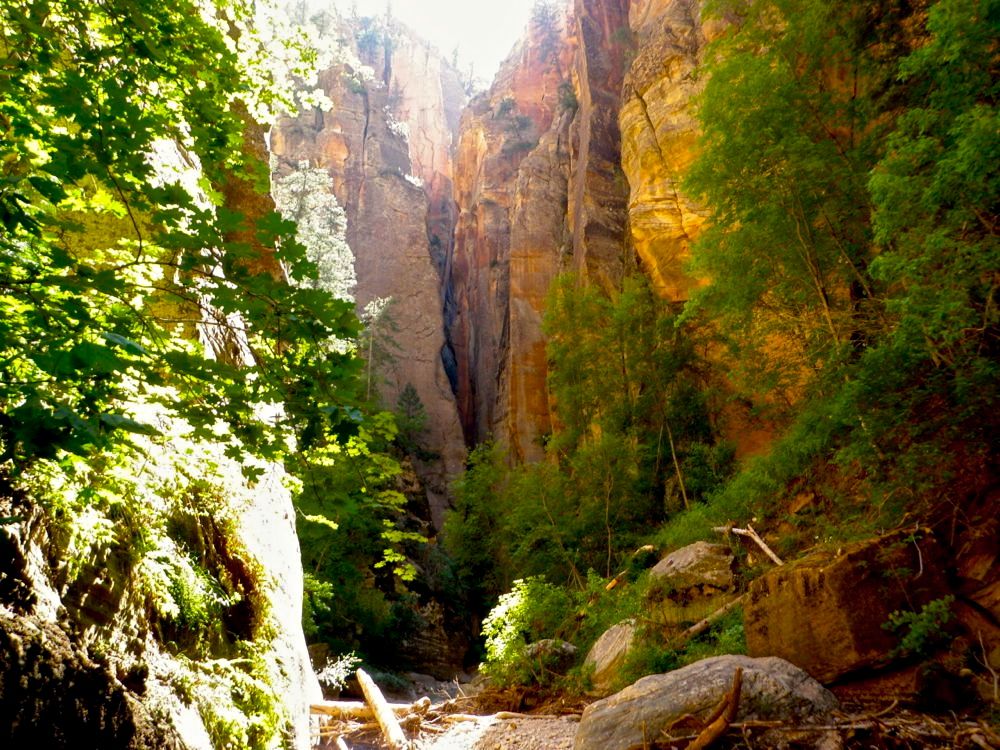 Camping – no tent needed.  The threat of flooding from a storm 100s of miles away was more pressing than rain over our heads that night.  Although, a mouse did nibble through my plastic trash bag to partially eat my PB&J sandwich that night.
The walls get higher the lower downstream you go…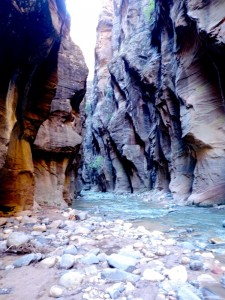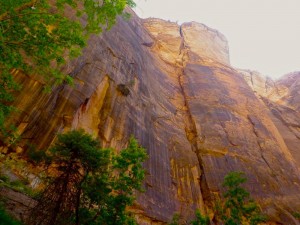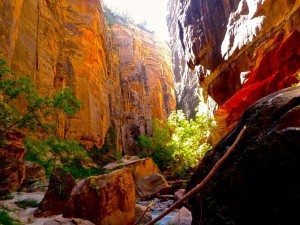 Things get a little goofy when its two people on the same hike for a loooong time…
Oh and my poles broke.
Its really pretty now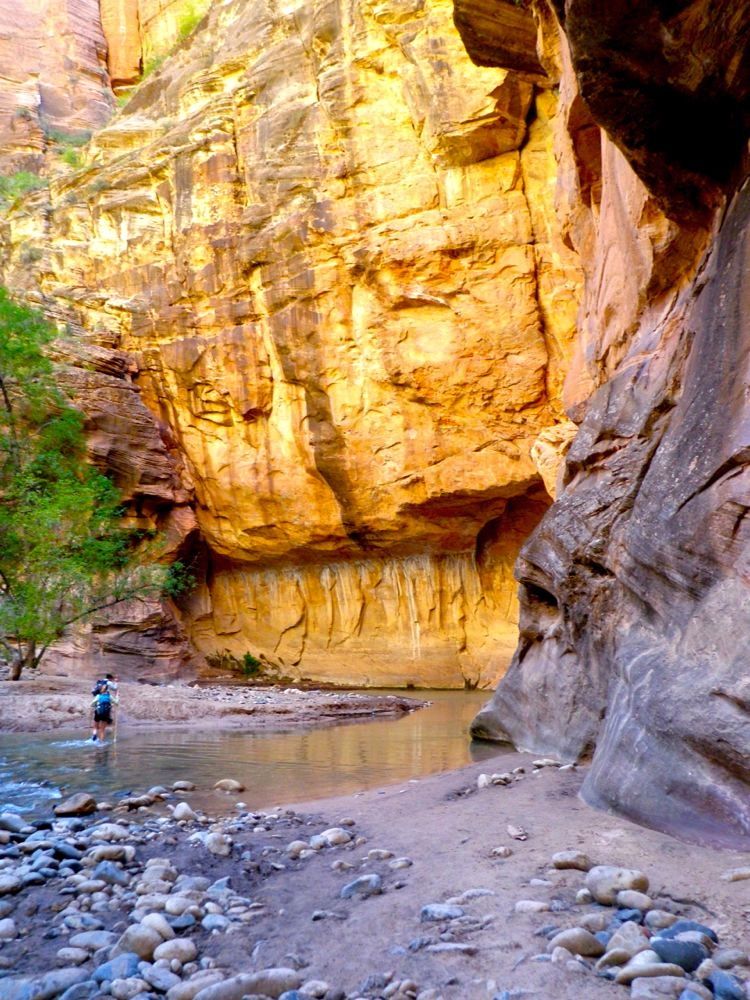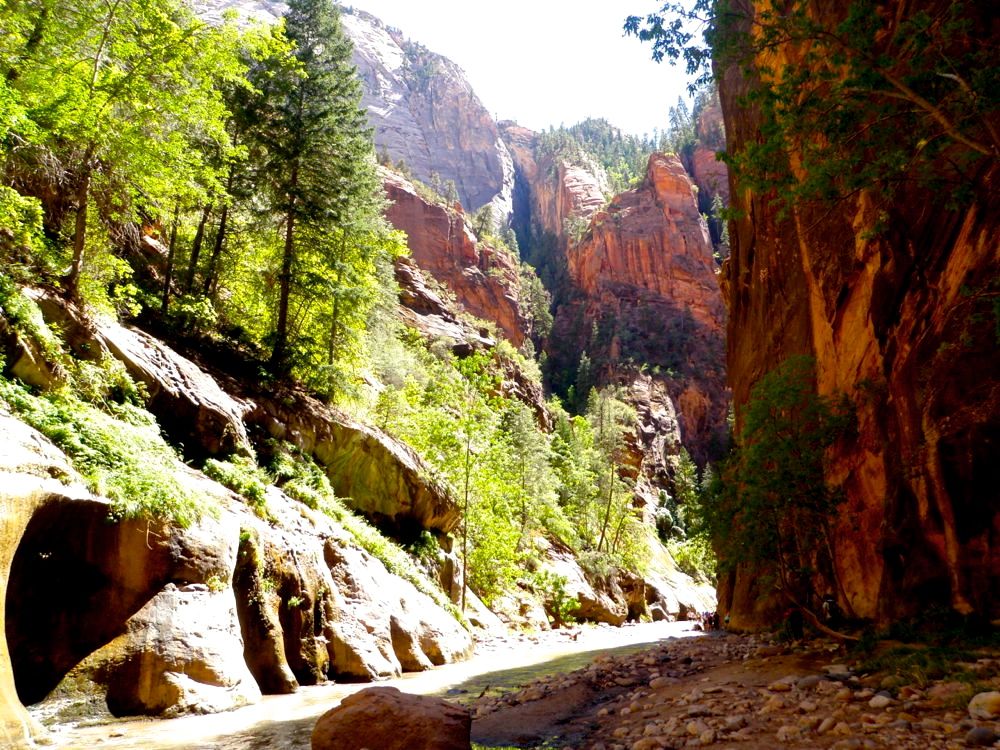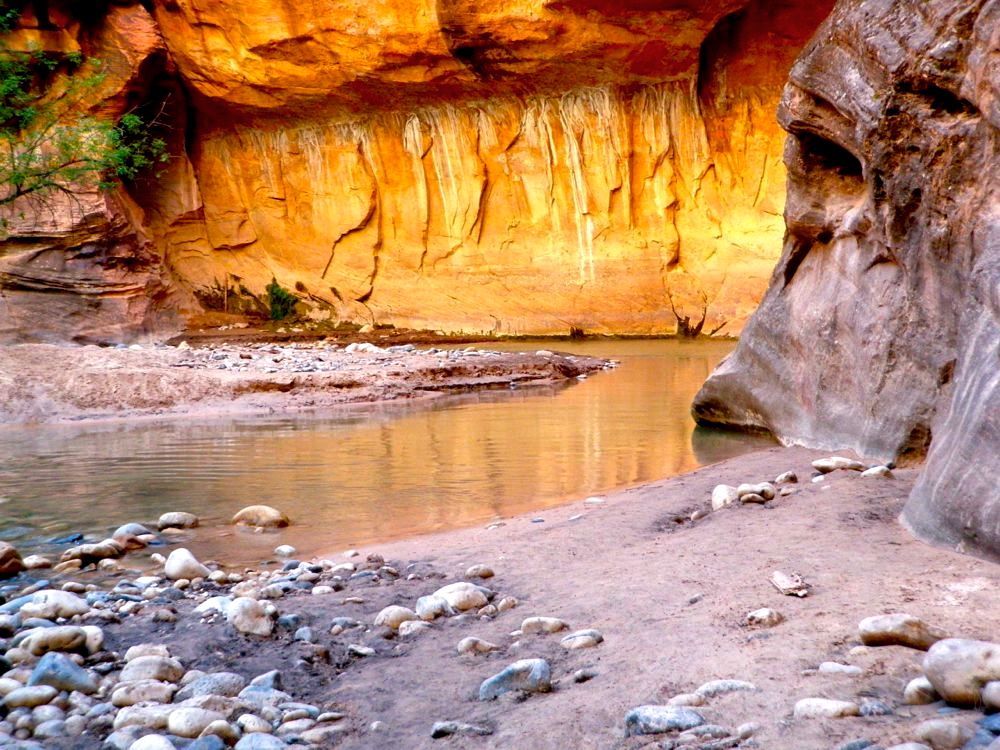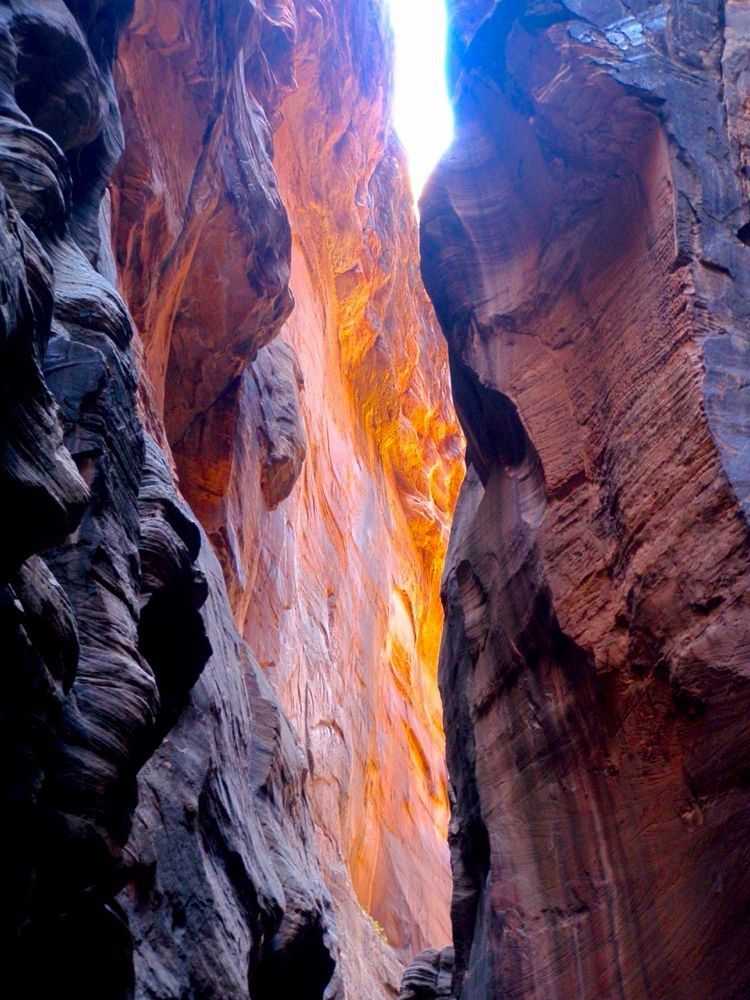 It was a team building exercise.  And our friends hiked up from the bottom to meet us – a lovely surprise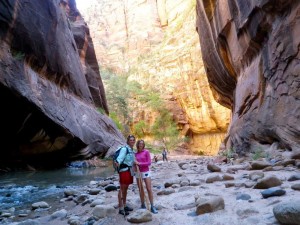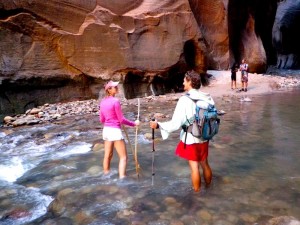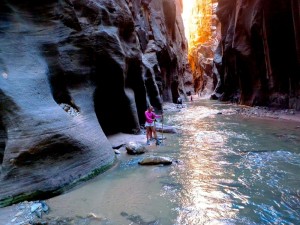 til next time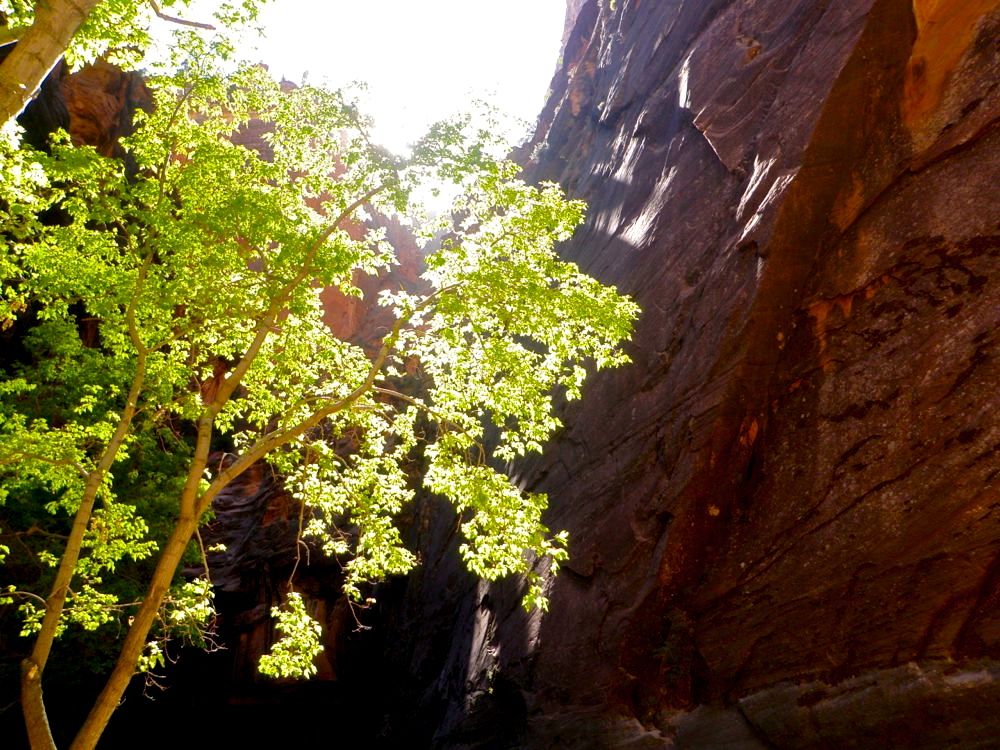 but don't cross me…