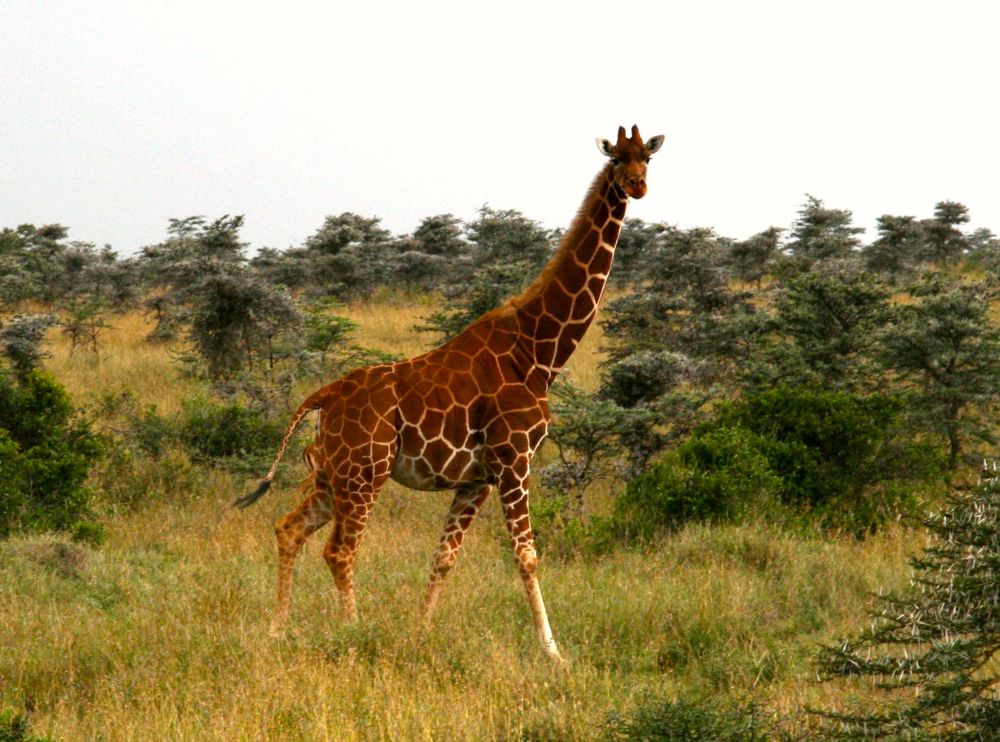 Nairobi to El Karama Ranch (Oct 21-26th, 2010)
We arrived late evening on Thursday Oct 21st to Nairobi. Amidst the chaos in the airport and Visa line, we actually got our bags and met our driver with plenty of time to spare.
We were taken to the Sankara Hotel, newly opened. It was really, really nice. Not exactly the Kenya I remembered, as this place had flushing toilets (with seats and TP nonetheless), air conditioning, and other creature comforts I was not expecting. Our dinner and breakfast were just what we needed.
The next morning we met with our driver, who took us first to exchange money and buy a cell phone, then to the East African Herbarium, to which I will be donating all plant photographs taken on Mt. Kenya and Mt. Kilimanjaro. Soon we were off on our 5 hour drive to El Karama Ranch.
Chaos on the "highway". In the left photo, this is a two-way road, not 2 lanes going the same way as the picture implies.
El Karama Ranch
Referred to us by a friend who lived in Kenya with me in 2003, this place was truly a special find. The animals here are really, really wild. What does that mean exactly? Aren't they all "wild"? In national parks here in Kenya, the animals are so used to matatus and tourists that you can get pretty close to them before they'll budge, even the elephants. Not so at El Karama. These animals were very shy, and the elephants very wild. One encounter left us being stared down by a bull protecting his family. Fortunately, elephants are incredibly intelligent, and their behavior is, for the most part, predictable. We were in good hands with our guide, Joseph, and driver, David. But it was an experience for me, to see elephants that really did not like us too much and were very wary of our presence. It was also refreshing to be in an area where the animals were still actually wild, and not so complacent. At the same time, it will provide a nice contrast to see animals up close and tamer in the national parks later on.
For the 4 days at El Karama, we did morning and afternoon game drives, and just hung out and relaxed the rest of the time. Griffin, who previously "had never noticed" something called "jetlag", couldn't seem to sleep past 4am or stay awake around 4pm each day. It was amusing to me, as last year in Nepal these were my troubles. He blamed it on lack of exercise, but even our 4 mile walk in the reserve did not make it better. I told him to cool his jets because Mt Kenya won't be any walk in the park…
Our very own banda (it even had a shower and tub made of stone!)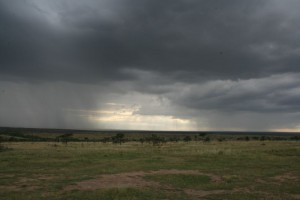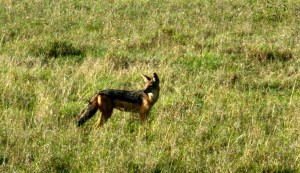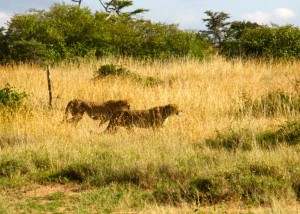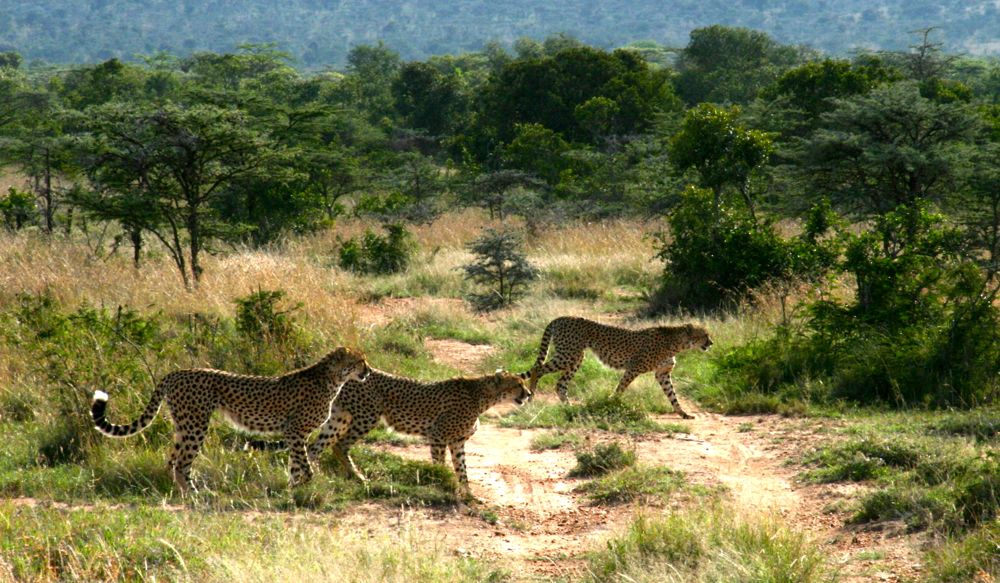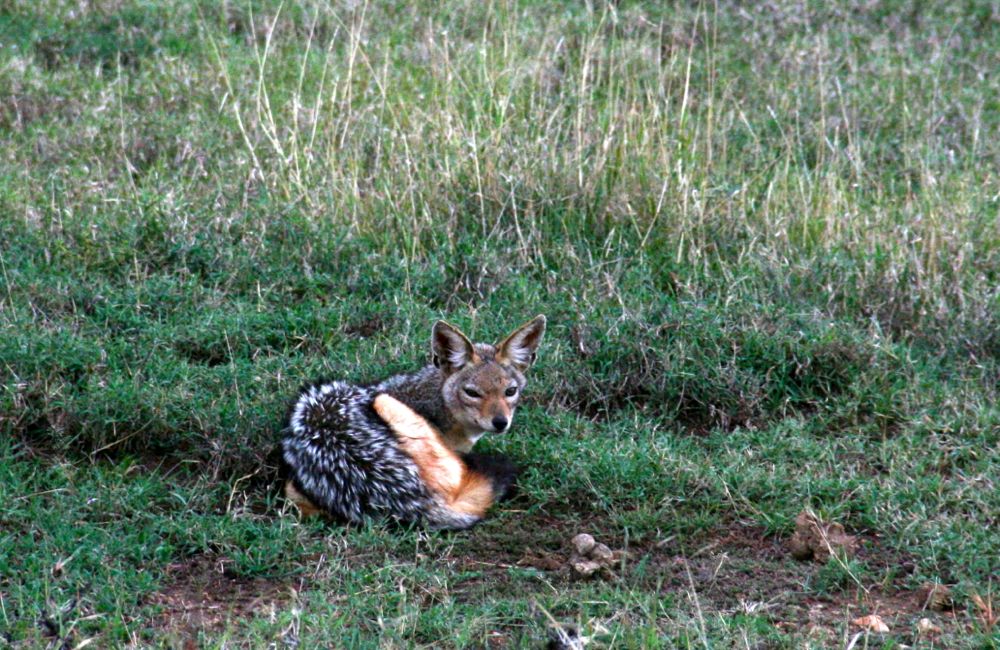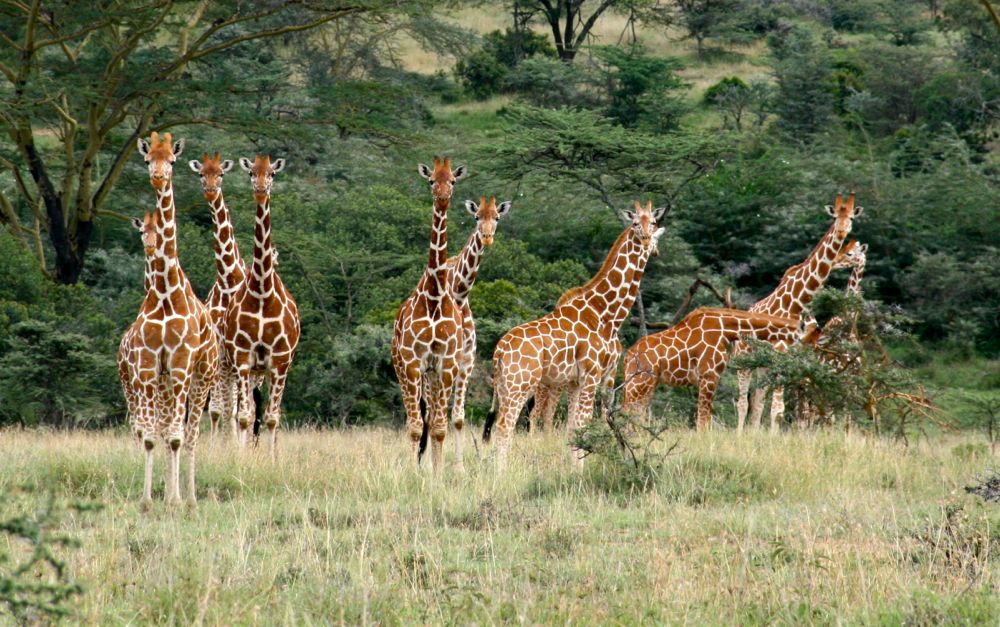 Game driving into the evening, with an approaching thunderstorm. I suppose this place is pretty romantic, even for a couple like us, who just likes to have fun (and considering I cannot even remember anniversaries or other important dates, that's really saying something).
Common zebra versus Grevy's zebra – see why the latter is endangered?  (hunted for their skins).