Elevation gain:  11,614' to 12,800' (+1,186')
Estimated miles: 3km
Time: not sure, but not long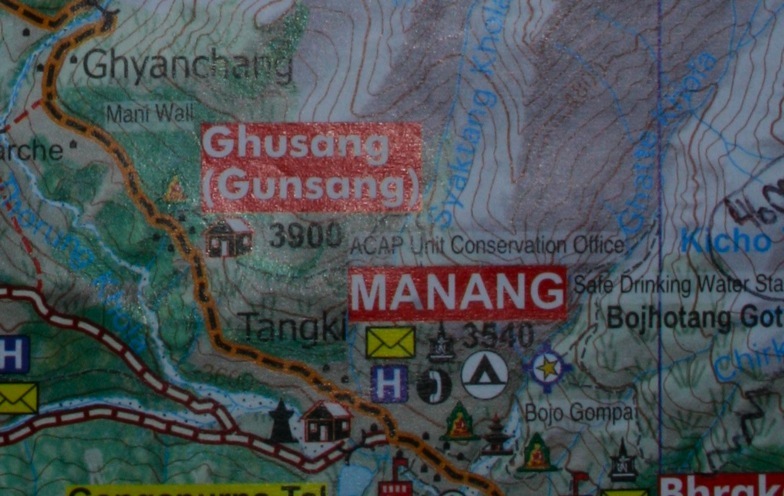 Around 3am our headaches finally went away; Griffin may have fared better than I did as his was not as bad to begin with.  After a great night of sleep we decided to have a smart day and stop for the day at lunch time, less than 2 miles from Manang.  I realized the altitude was taking more of a toll on me than usual probably because of my heavy pack, and it was better to play it safe and rest at the current altitude.
The tea house at Gunsang ended up being one of our favorites.  The lady running the place was so friendly, sweet, and cute.  The garden outside was well kept and of course I loved it.  As it turned out, she gave us the room with the best view in the entire town.  We had three sets of windows in our end room, which overlooked the entire valley below and across it, providing some of the best views of the Annapurna range we had for the entire trip.  It was a great night.