We decided to do two different day hikes in this national park while staying in Wanaka and Arrowtown.
Day hike on the Routeburn Track.
The Routeburn Track is one of the seven famous "walks" of New Zealand – to do this walk as a through trip it requires 2-3 overnights (even though its only about 35km) and bookings in advance to stay in the huts on the track.   Also, these huts are $56/night, if you can even get a spot.  Also, since its a one-way route, when you finish, its up to you to get the 350km back around to your car, which is parked at the start of the track… So… we decided to save our money, but still see what all the fuss was about.  We did a day hike from one end to the highest point, and then back to where we started from.
Glenorchy trailhead to Harris Saddle and back:
15 miles round trip
8 hours of hiking
Bright and peppy at the start of the day: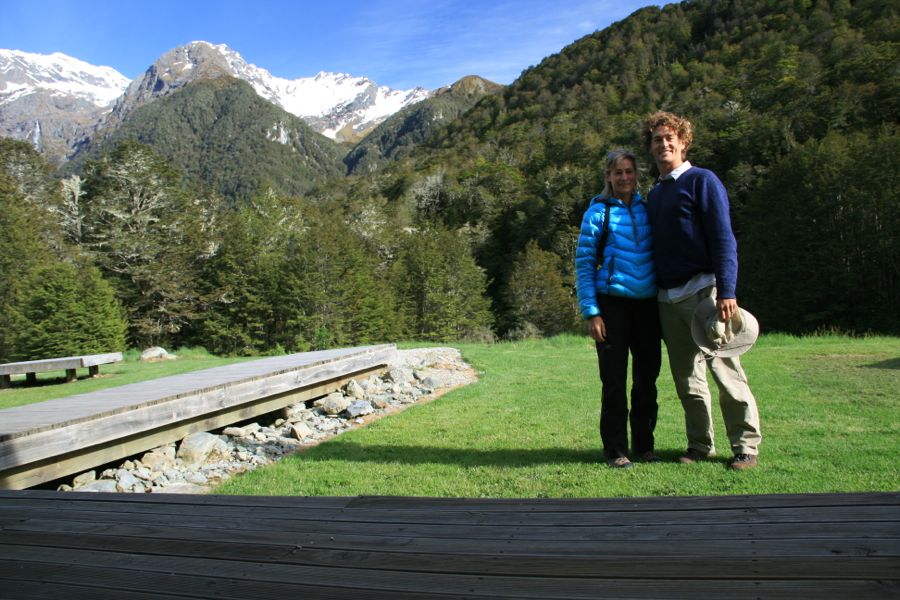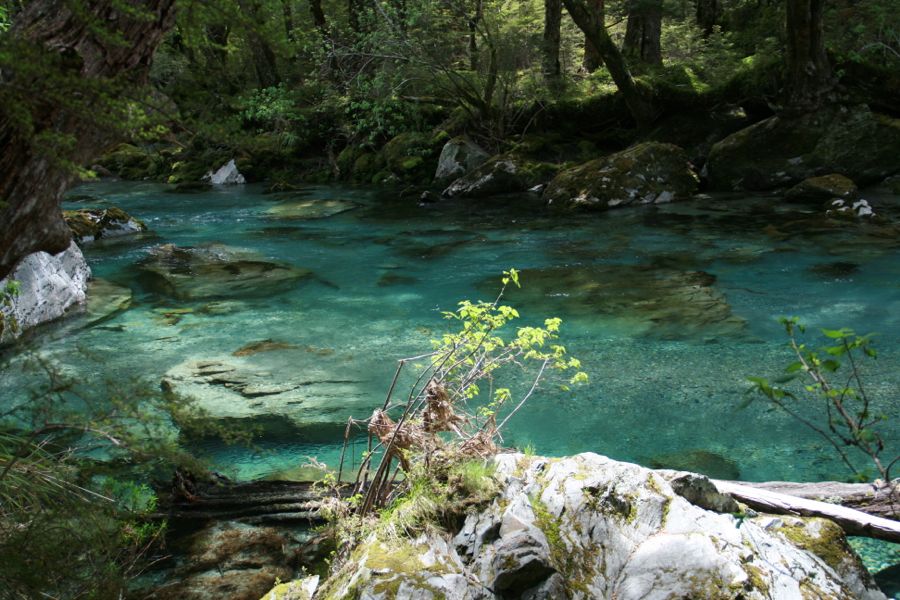 Climbing out of the valley floor: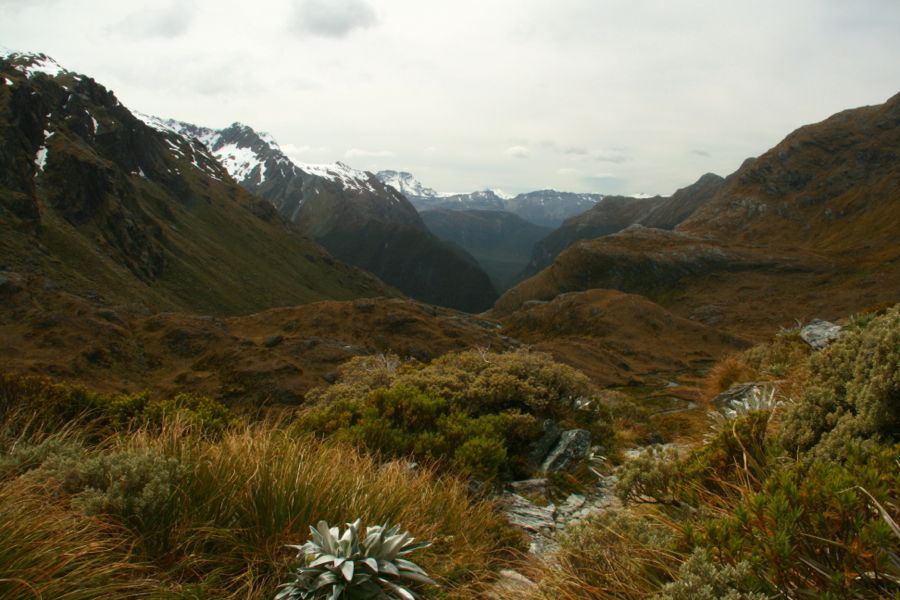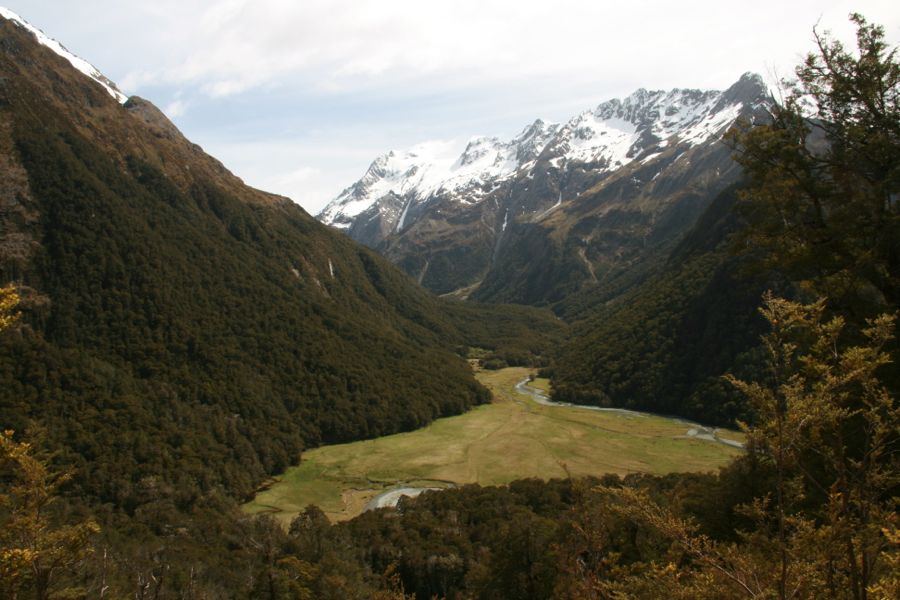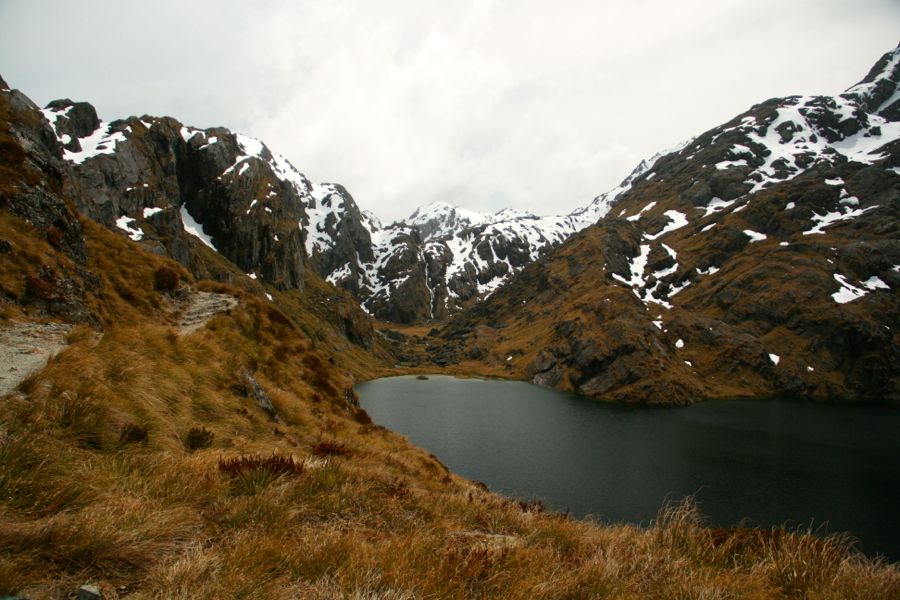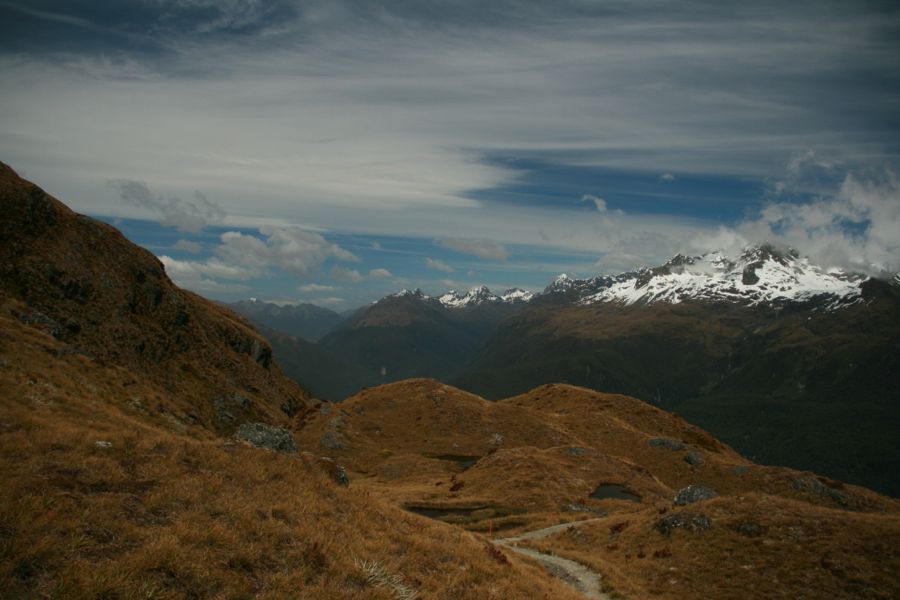 A bit tired after 15 miles of walking, chatting, and nonsense on the trail.
Day hike to Rob Roy Glacier
In need of some more exercise and a day hike, we opted for Rob Roy Glacier – an easy 6 mile roundtrip up the valley.  The hard part?  The 20km dirt road with 9 river crossings in our little rental car.  But, as the guy at the DOC center said, "Its amazing what rental cars can do these days" – as in, just go for it.  And we did!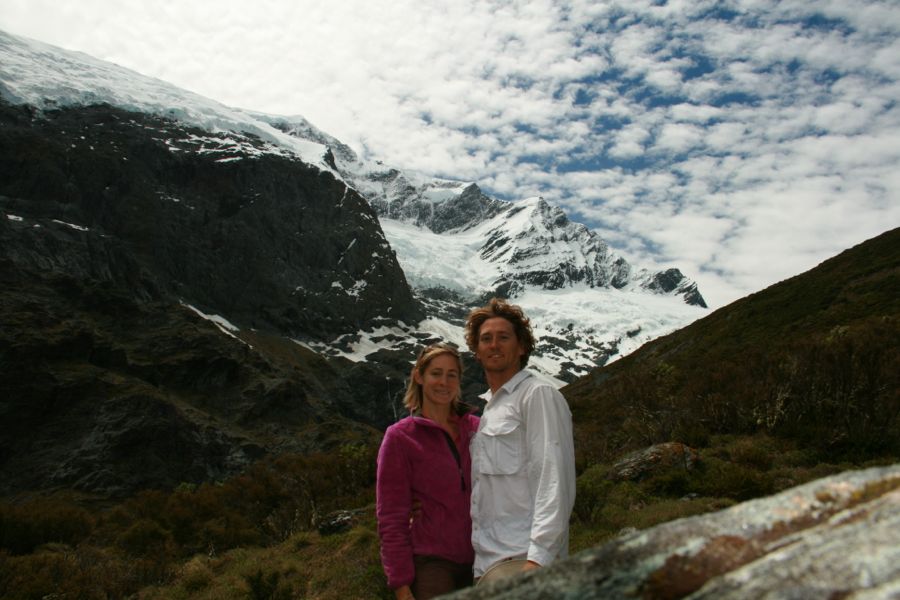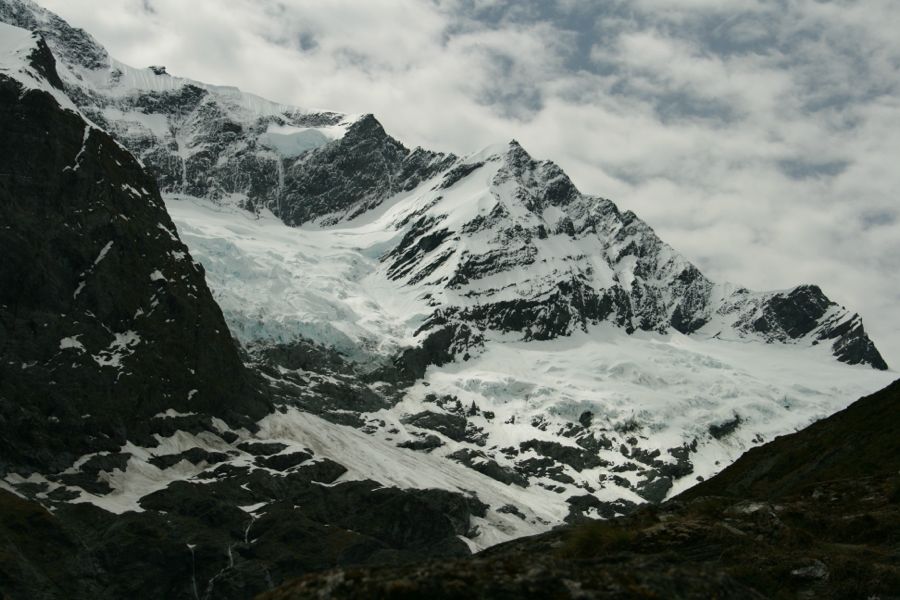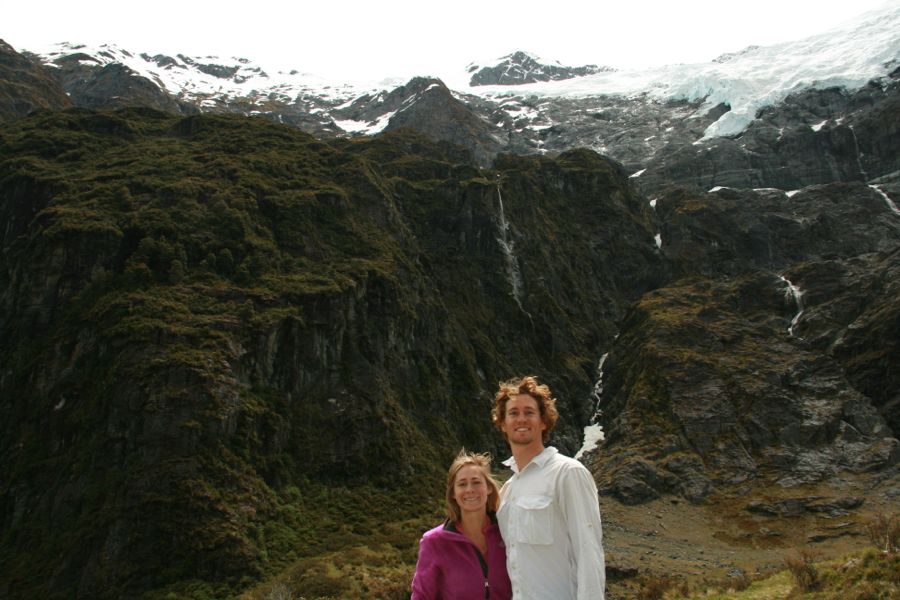 Some mountain yoga:
We heard, then saw, an ice fall – sounded like a huge roll of thunder through the valley, and the whole episode lasted for over a minute.  The images below show the ice particles falling, not water.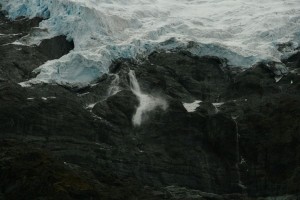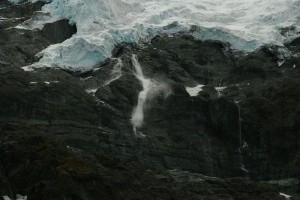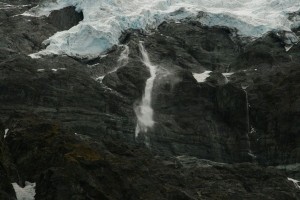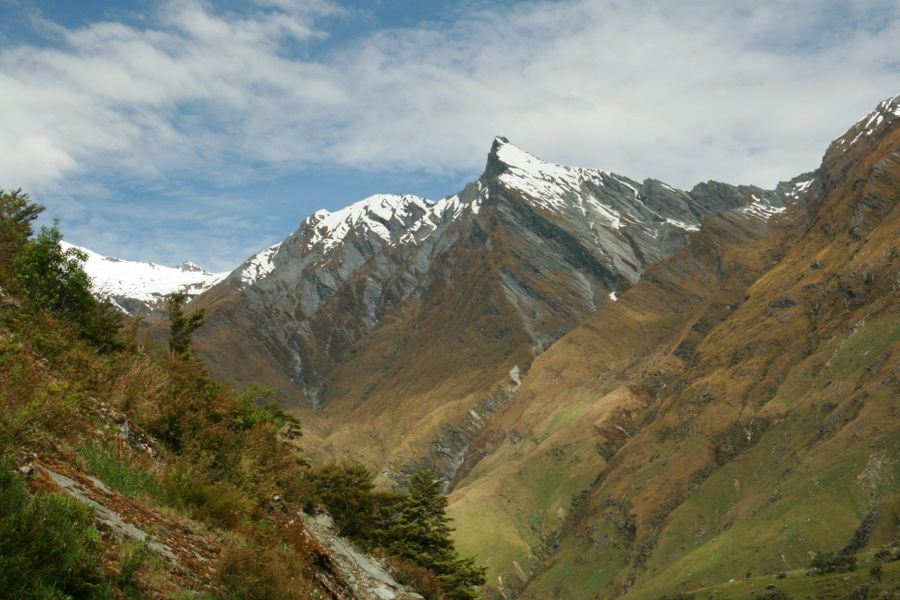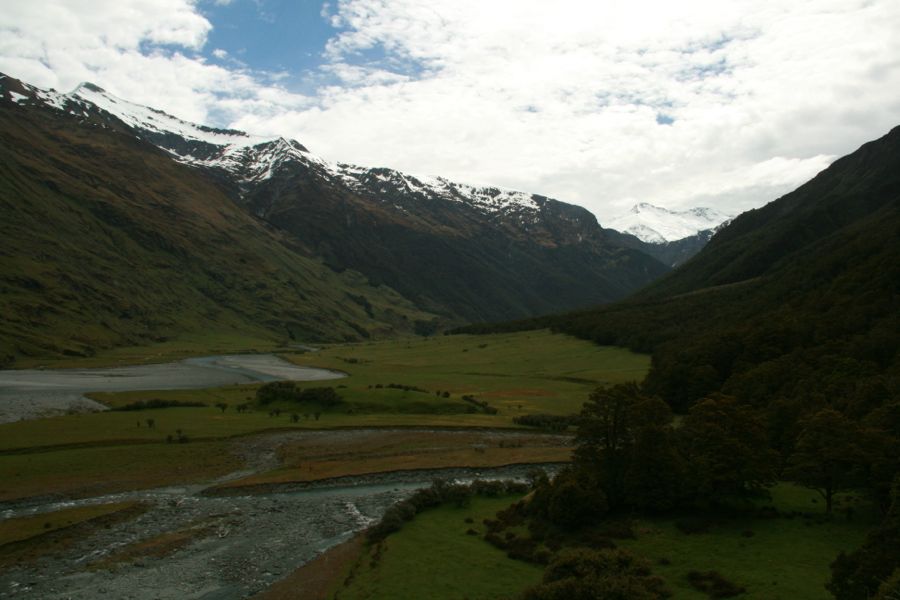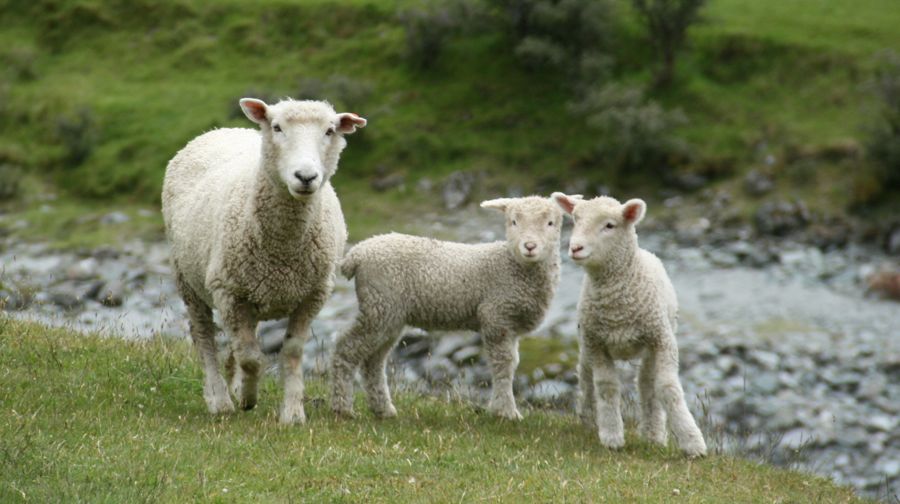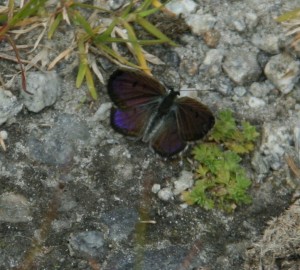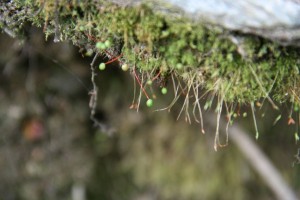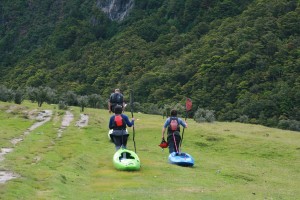 Yep, this happened – there are just so many sheep here its hard to keep them off the roads.  Lucky for us, its lamb time, and there are the most adorable babies everywhere.  Pretty much confirming that this country is the most peaceful and beautiful place on Earth.