What its officially called: Slingshot over canyon
What it really is: jumping off a platform, free-falling 200′, and then swinging in a pendulum way out over the canyon and river below.
Details:
109 meters high (appx 340 feet)
60 meter free-fall (appx 180 feet)
200 meters of swing arc (appx 600 feet)
Estimated speed of 150kph (appx 90mph)
The images show what its all about, and the video is worth a watch, but nothing can really show the feeling of dangling, face first, over a really big open space, and being told to put your hand over your head and point at the ground below you… and then all of a sudden, all the pressure you felt from your harness holding your entire body weight just disappears (which trust me, I have never really felt so heavy in my life nor had to confront just what 125lbs of mass is once gravity is allowed to do its job), and you fall. FAST. The ground moves towards you faster than your mind can process, and before you know it, you are swinging out over the river instead of free-falling, and the scary part is over. Whew.
YouTube Video for tandem head-first: video here
YouTube Video for tandem chair: video here
Our first jump – tandem upside down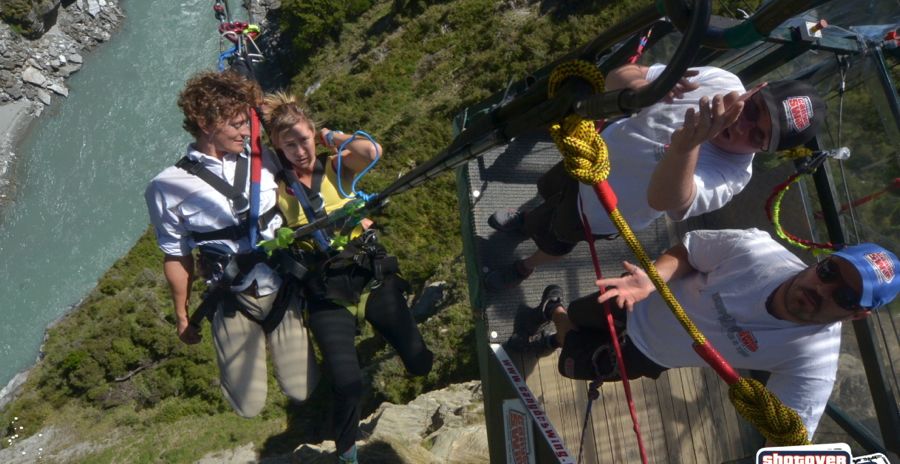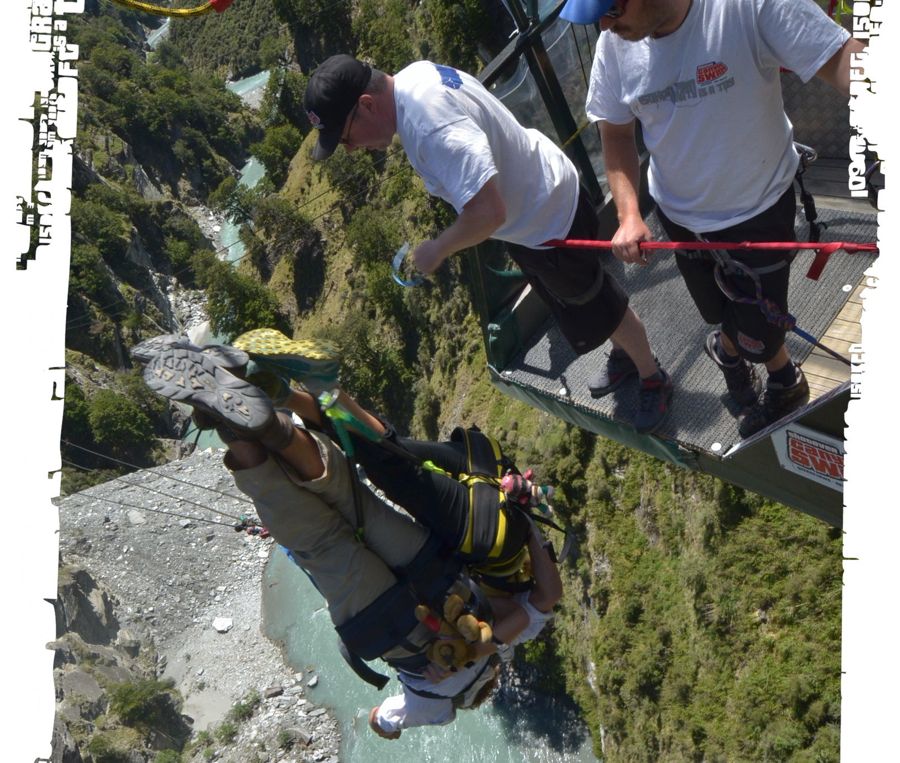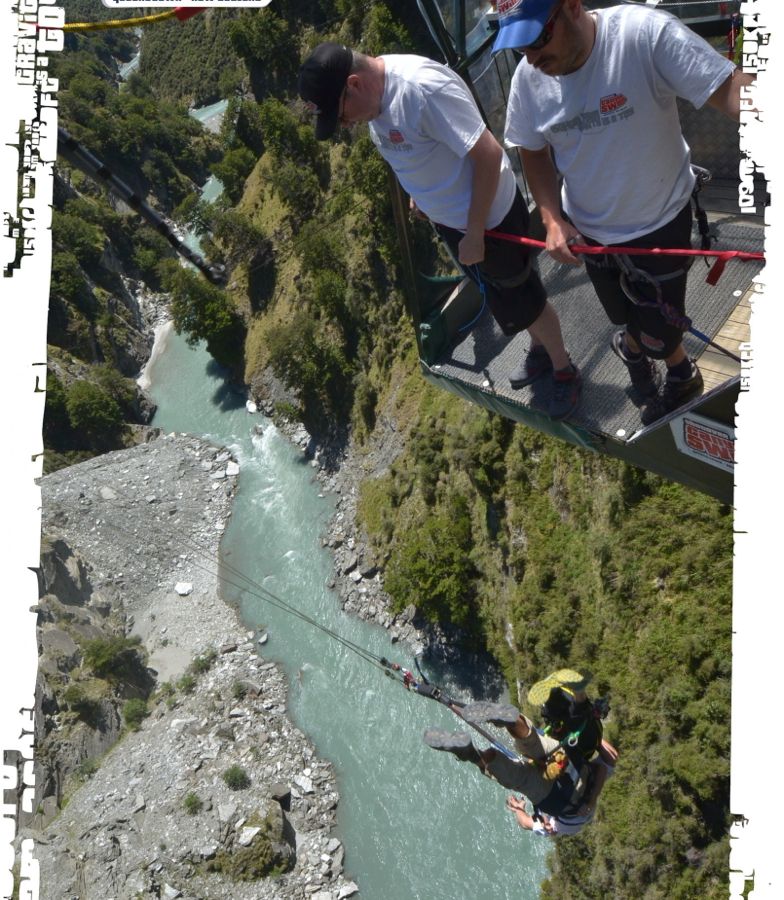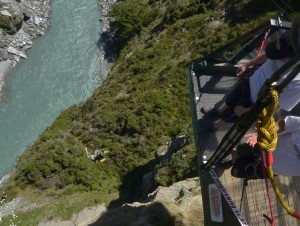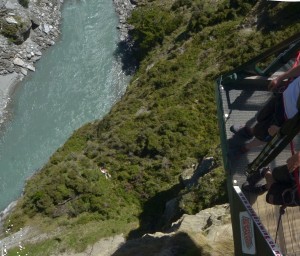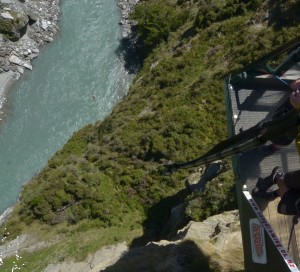 Our second jump: tandem in a chair (like skiing right?)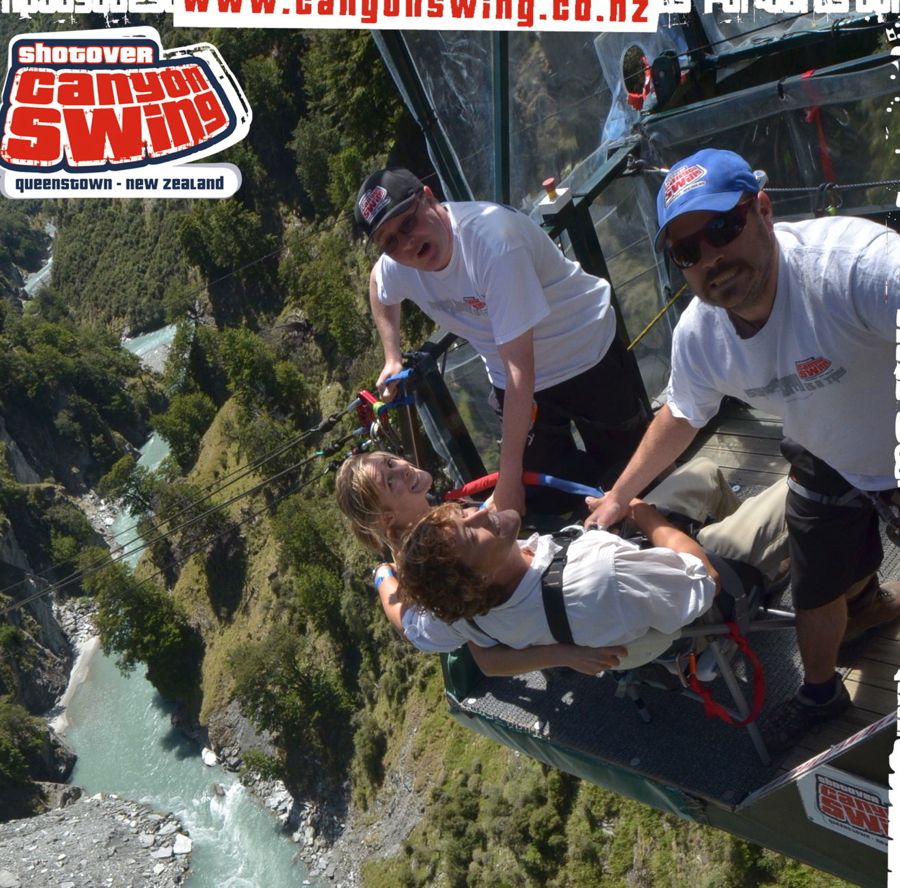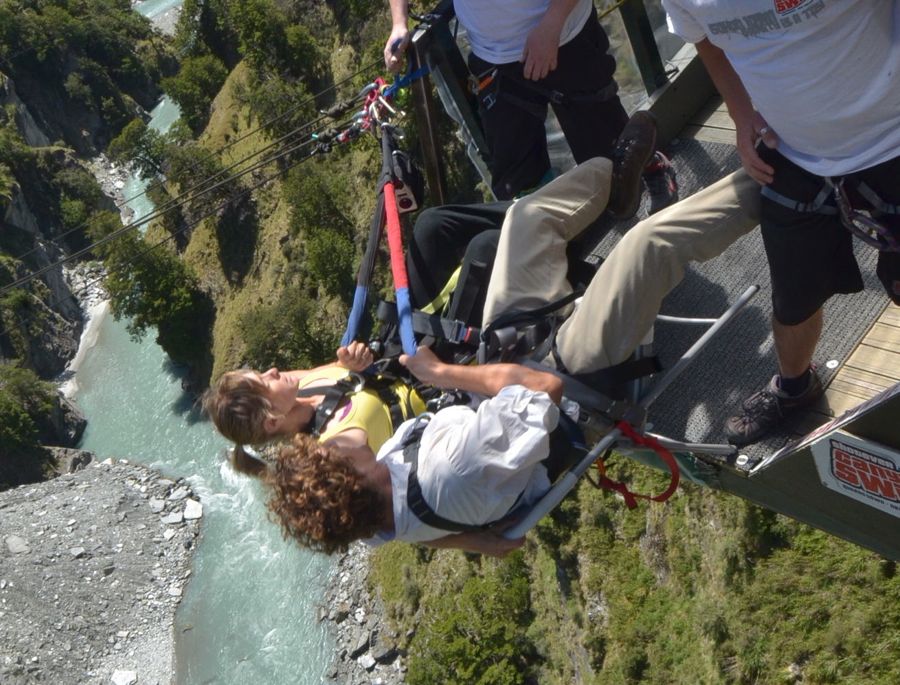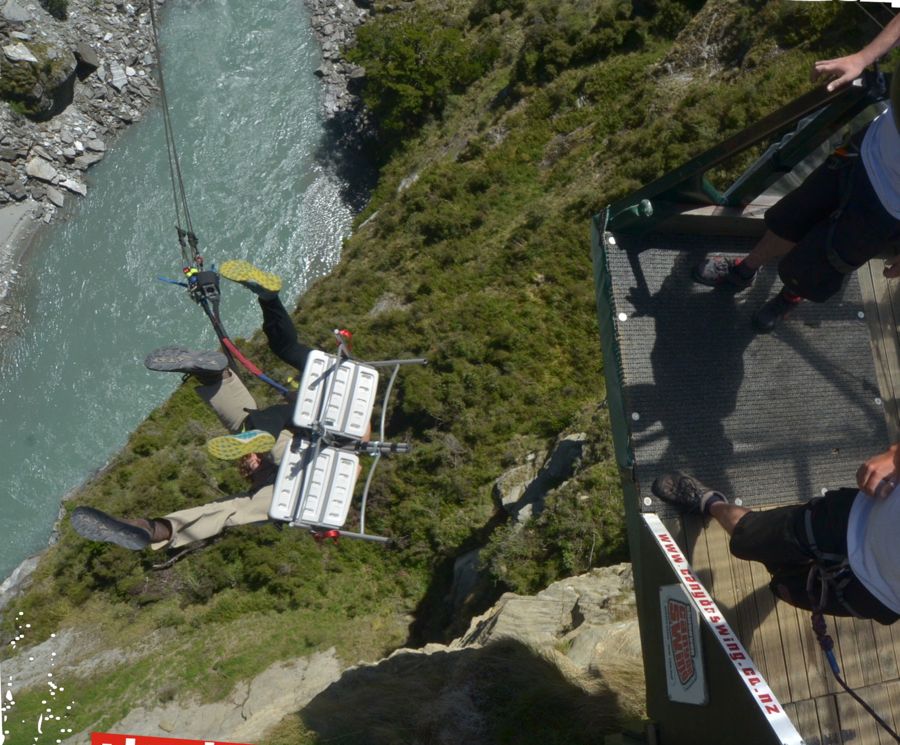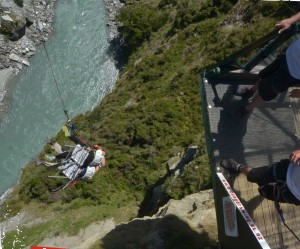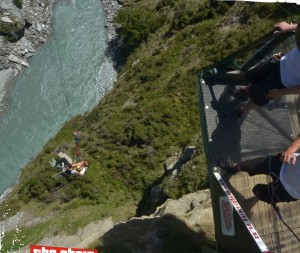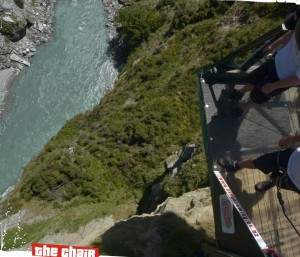 Griffin goes solo, hands behind the back: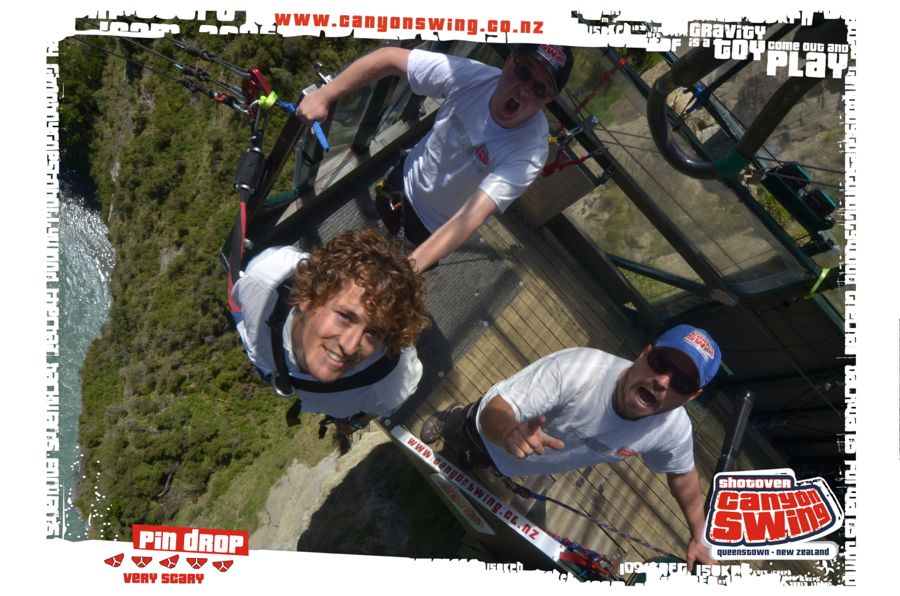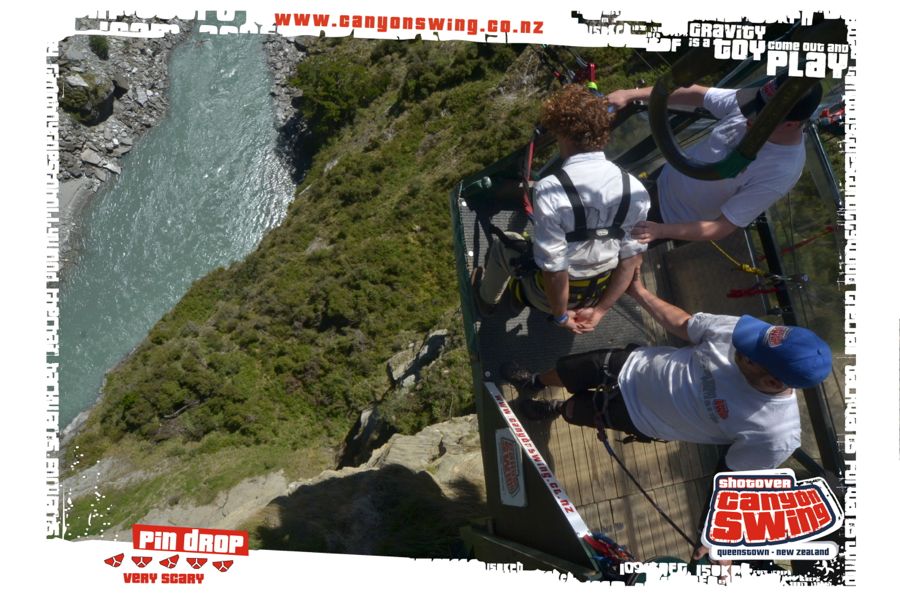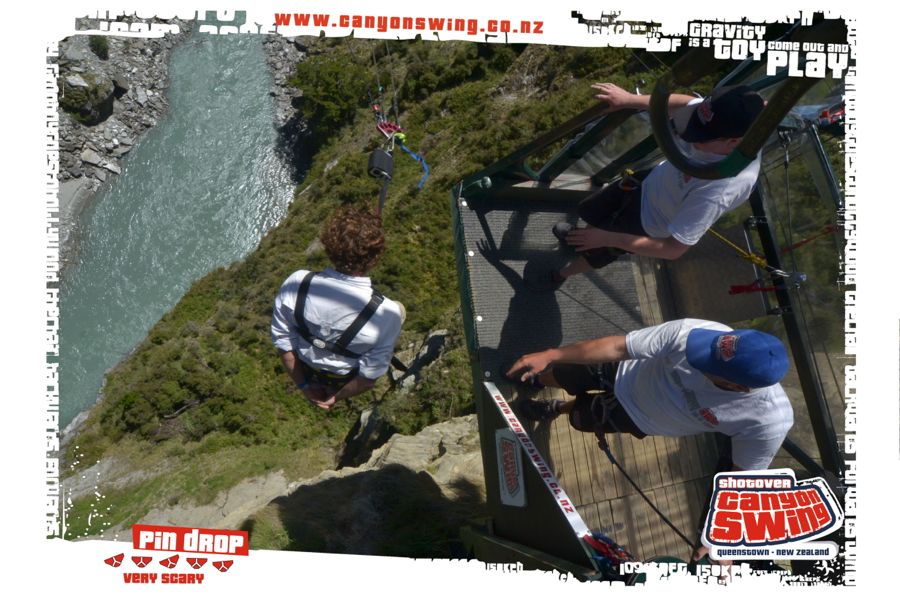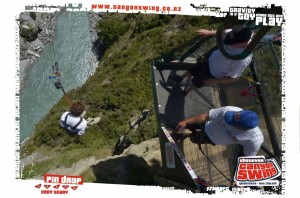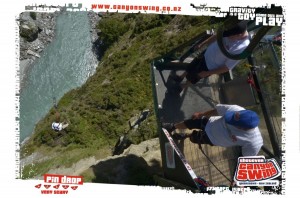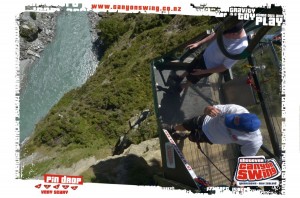 To sum it all up: