Elevation gain:  6,300' to 8,700' (+2,400')
Estimated miles: 10km
Time: 10am-2pm
We slept in… again.  It is nearing the end of our trek and we knew we were not hiking past Gorepani, as that is where the trailhead to Poon Hill begins.  We rose through the humid areas and the air began to change to be drier and windier – a welcome relief.  We passed through the rhododendron forests, which were really neat – rhododendrons over 50' tall!  I could only imagine the splendor of this place in the spring when all these trees would be blooming.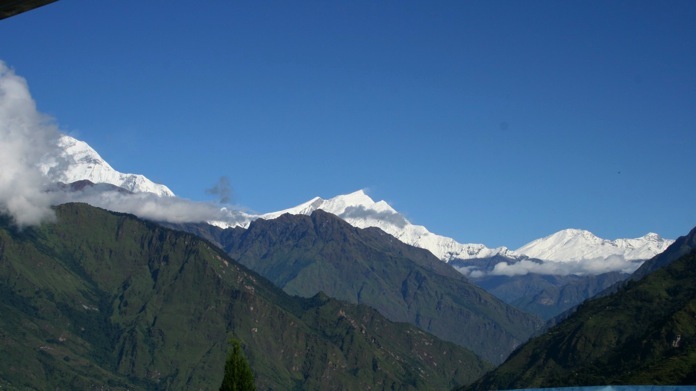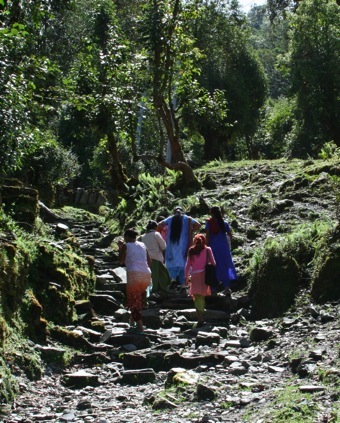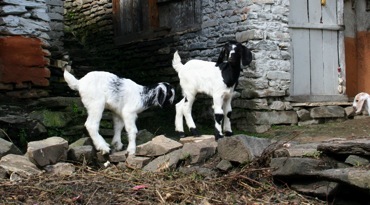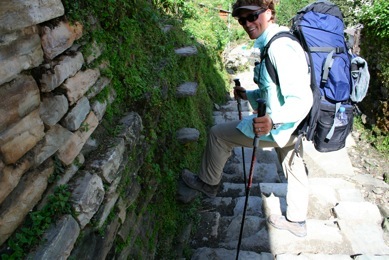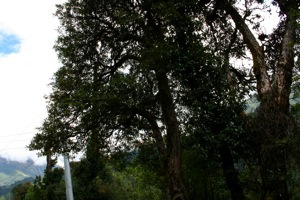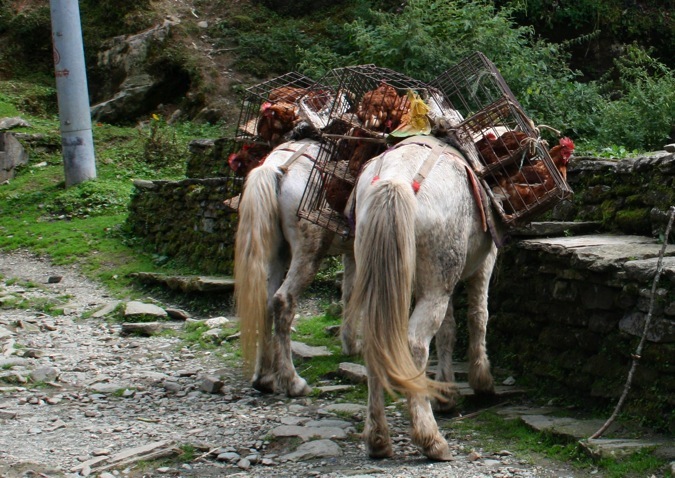 We saw baby goats at play, a silly staircase built into the stone wall, and best of all, ponies with cages filled with chickens on their backs.
We arrived in Gorepani and hiked up to the top of the village to a tea house, and got a room on the third floor.  It was just wonderful.  The food was good, the place was packed with tourists, and the air cool.