Elevation gain/loss:  8,700' to 10,500' (+1,800'); 10,500' to 3,500' (-7,000) at Nayapol
Estimated miles: 18km
Time: 5am-6pm

We awoke early to join the steady stream of trekkers and day hikers heading up to Poon Hill for sunrise.  It felt much like being stuck behind some slow dump-truck on a winding Cali back road while in the Miata – we wanted to go much faster than the slow poke ahead, causing a back up of 30+ people but seemingly oblivious as he did not move over.  We finally got up the nerve to just trudge on past and although the trail was not ours alone, we were able to make it to the top to join the other 400 people for sunrise.  Where'd they all come from?!!  It didn't matter, the views were truly worth it!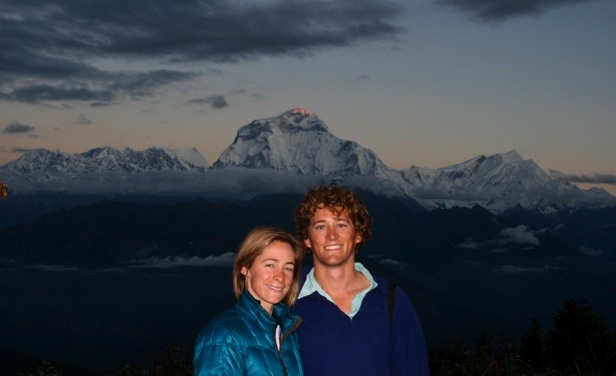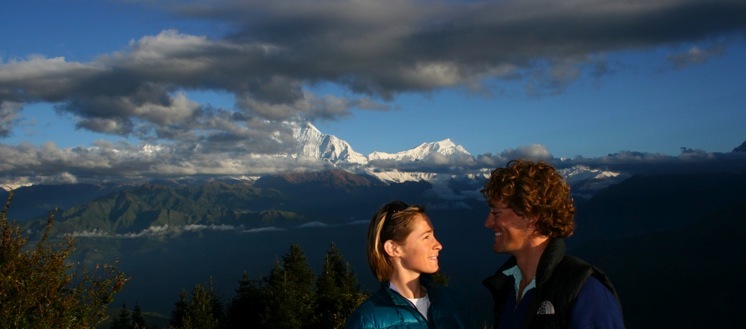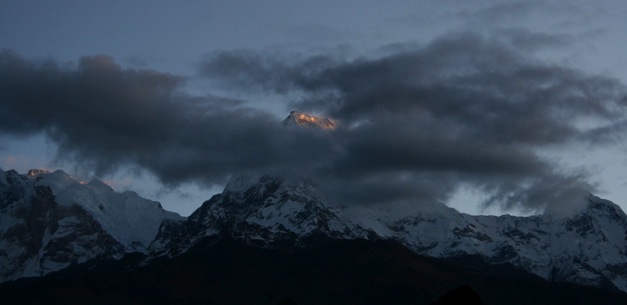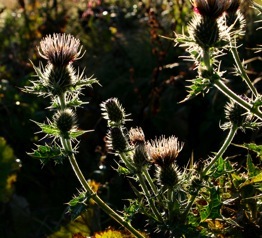 After our Poon Hill we began our last day of trekking.  We decided to get to Nayapol and grab a private taxi back to Pokhara, where we had a hotel reservation at the same place we had stayed before our trek.  We had a 5pm date with this taxi driver.  That mean we had to hike 15km, not too bad as we had all day, but we had to descend 7,000' in day; maybe not the best idea.
So down we went, and down and down.  The inferno of hell had to be closer than the valley to which we were heading.  And the the "3282 stone steps" that we had seen on the map and dreaded so much.  My legs were shaking, Griffin's knee was hurting, all in all it was pretty rough on the body to descend on stairs.  But we had to keep going, as we had no way to reach our taxi driver.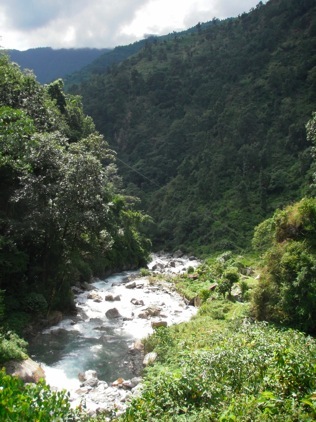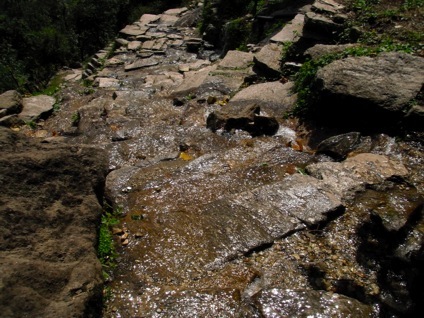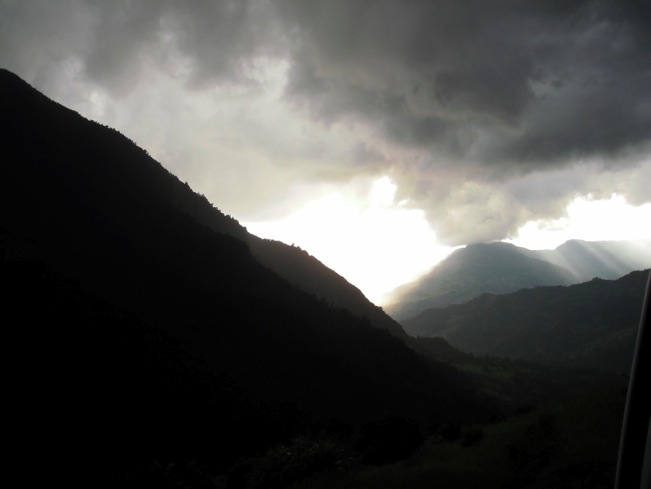 Despite our ailments, we continued to marvel at the beauties of this land.  The trail was frequently crossed and in some places joined by the steam.
I wished I had a slinky for the countless (or 3282?) stone steps.
After what seemed like the longest day ever, we arrived in Nayapol, and took a short taxi ride to meet our driver in the next town.  Just after we got into the vehicle it began to downpour.  We saw it as a sign that our timing had been perfect, and the beautiful valley we had been in for so long was closing its doors as we left behind.
And then, as I put my head back to rest in the car, I saw on the back window the elusive tiny blue butterfly I had been so desperately trying to photograph unsuccessfully for the last 16 days.  I put out my finger and she happily climbed aboard.  For me, it was a magical end to the most amazing journey of my life.  Even Griffin seemed amused.
Back in Pokhara for the night we ate at the same place we had before our trek, and true to Nepali form, the power went out about halfway through dinner.  Some parting words about a hotel from the Nepali themselves (notably the free luggage store, the 24 house of hot shower, and that all rooms are actually attached bathrooms):
last pic
map