We wanted to do the touristy thing, but not spend much money.  So, a revisit of our Kaui trip, we camped for half the time and went swanky-fancy at the Marriott.  
This time we had enough Marriott points (thanks to the card we opened on Kaui, and oh yea, thanks TRTP for paying for all my hotel stays in LA over the last few years!) that the whole thing was FREE.  
We also were smart enough to rent surf boards instead of flying with them.
And I have gotten really good at sweet-talking the rental car people – nice upgrade from econo-box to convertible.  Ride on! 
Two people, six days, the entire trip for less than $1200.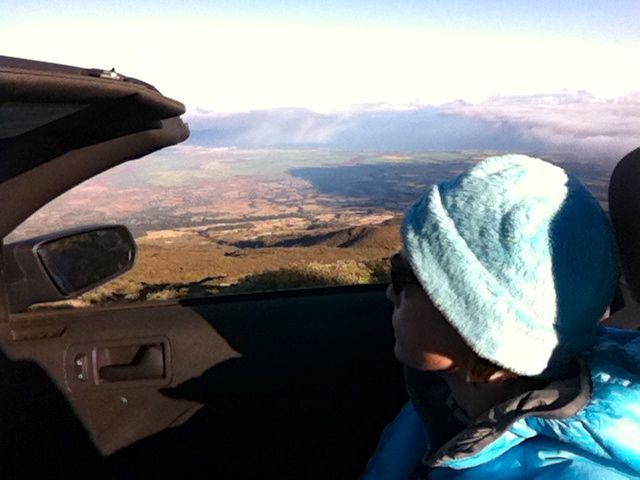 First things first, the touristy stuff.  Off to Haleakala! 
We spent the night camping halfway up the slope where it gets nice and chilly at night and honey-creepers abound in the morning hours. This way, we beat the crowds to the top of the crater for sunrise.   
Getting pretty excited…
Turns out, really isn't that different from most sunrises, only this one involved a hell of a lot of hassle.  (yes, we are spoiled.  Read Poon Hill, Nepal, if you don't believe us)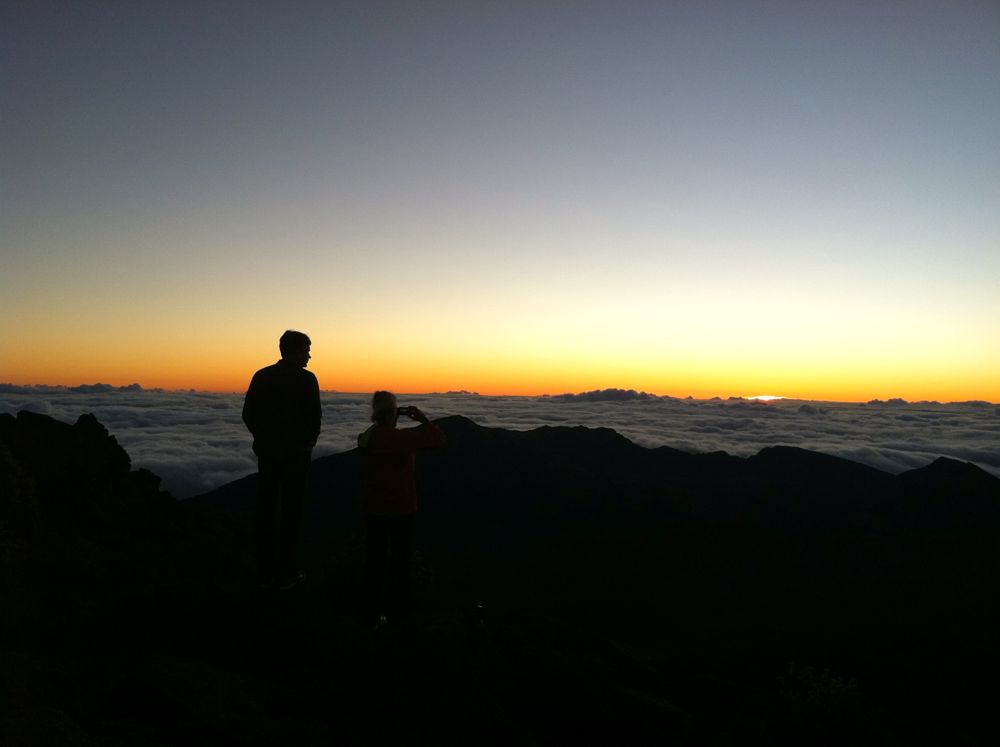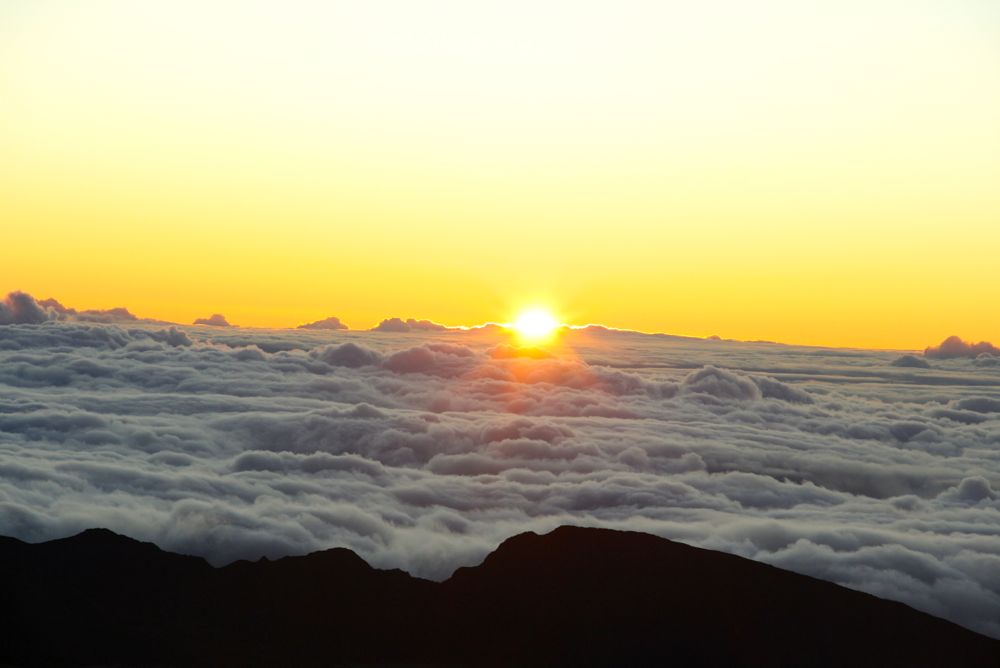 I think we decided we liked the sunsets better…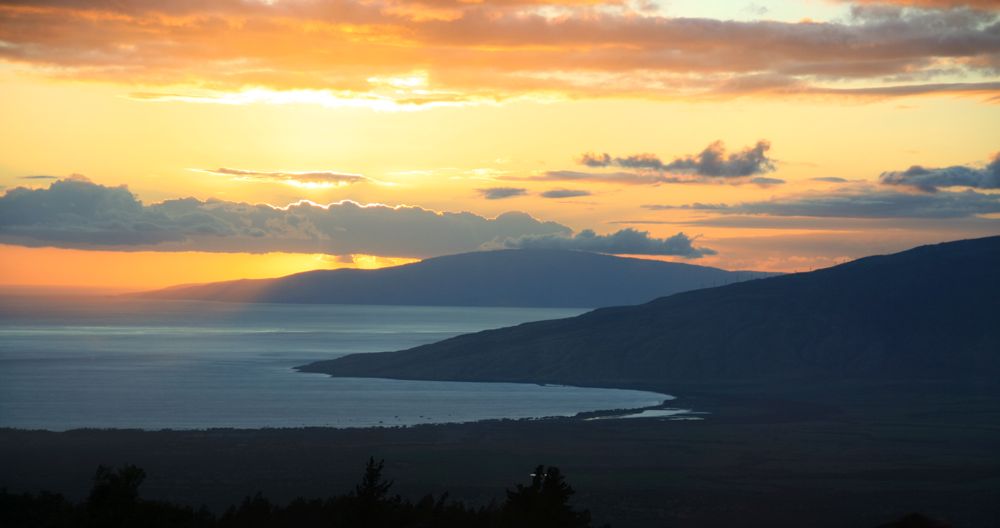 sunrise or sunset?  You tell us where we look happiest.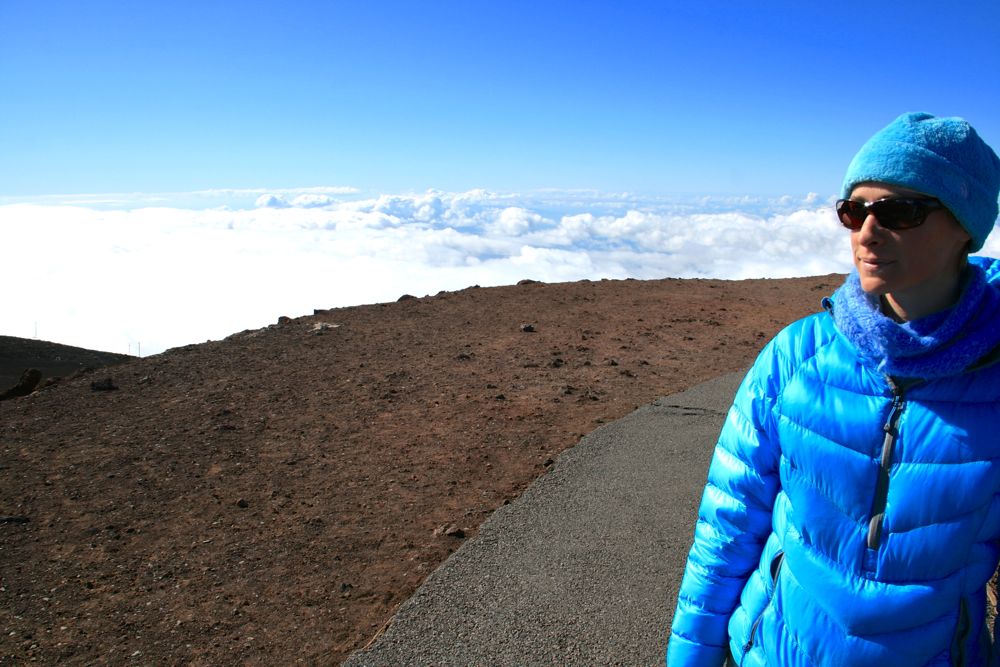 Enough of that.  We said goodbye to the down puffers and headed to our campsite on the sea-level side of the crater.  This place was cool, way towards the end after the road to Hana.  
A nice breeze in a bamboo forest is out of this world.  Too bad the bamboo isn't native, and actually is disruptive to the ecosystem.  Perhaps we need to go to the native bamboo forests of China someday.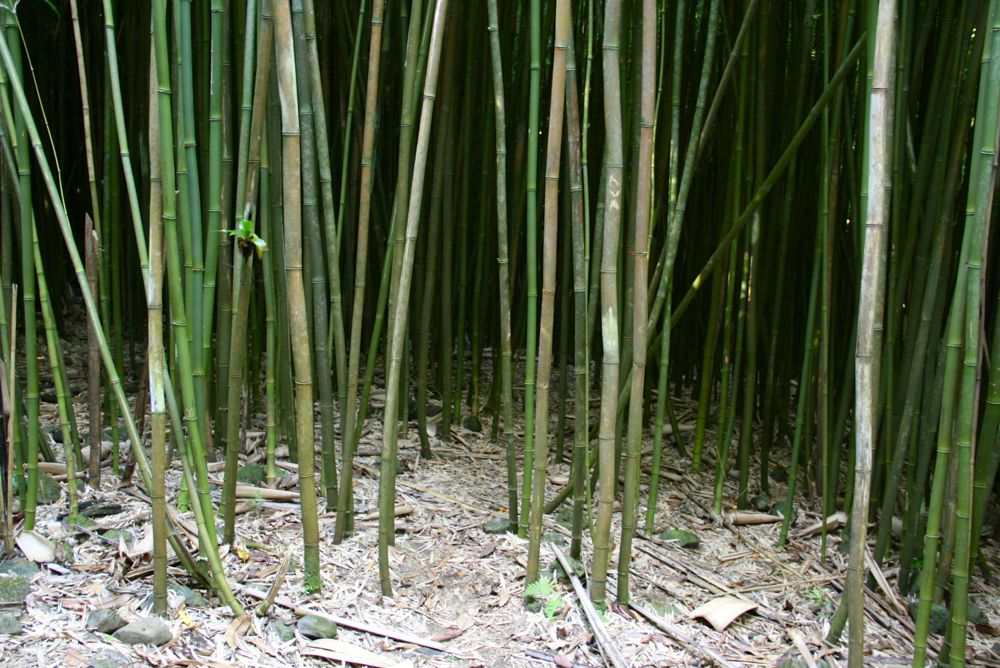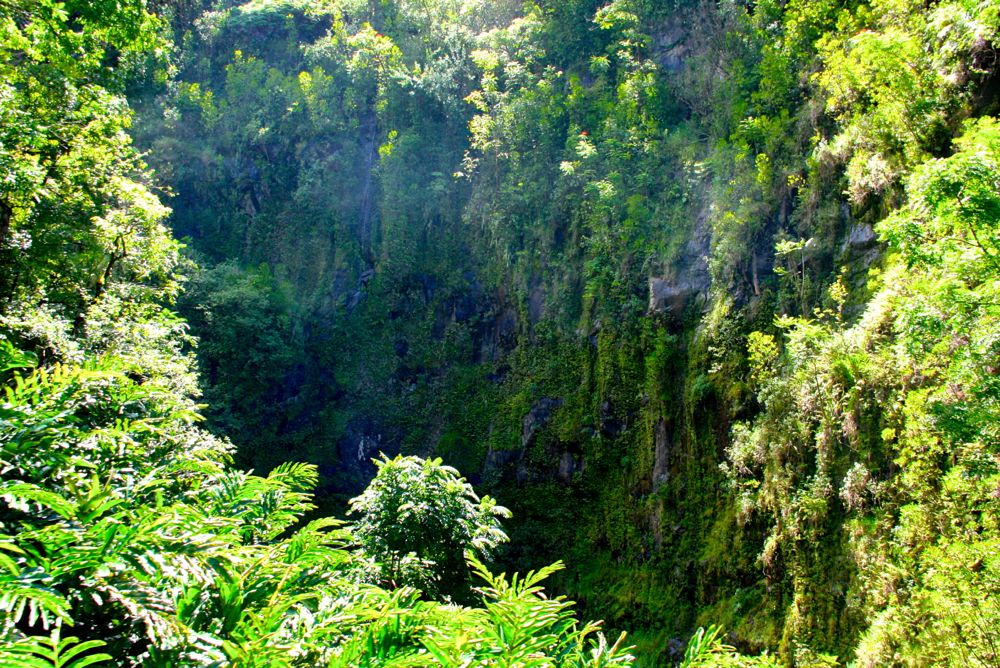 Went swimming at the base of the falls.  You know I got some amoebas.
To Lahaina for the day.
We found a little surf shop (after trying 4 of them) that would rent us one board, yes ONE board, to share and surf together.  We rode a bunch of 3′ waves and it was really fun.  I got very mad that Griffin was not wearing a sun hat, and declared, "I'm going to make you make a hat!".  Lost the punch when I say stupid things like that.  
We also found a volleyball game that a year and a half later we would not be able to find again… 
Visited the Banyan Tree, and even a restaurant called Kimos.  Turns out, its not just the only restaurant we will ever eat at in Lahaina, but also the only table we'll ever sit at!  (see Maui 2013)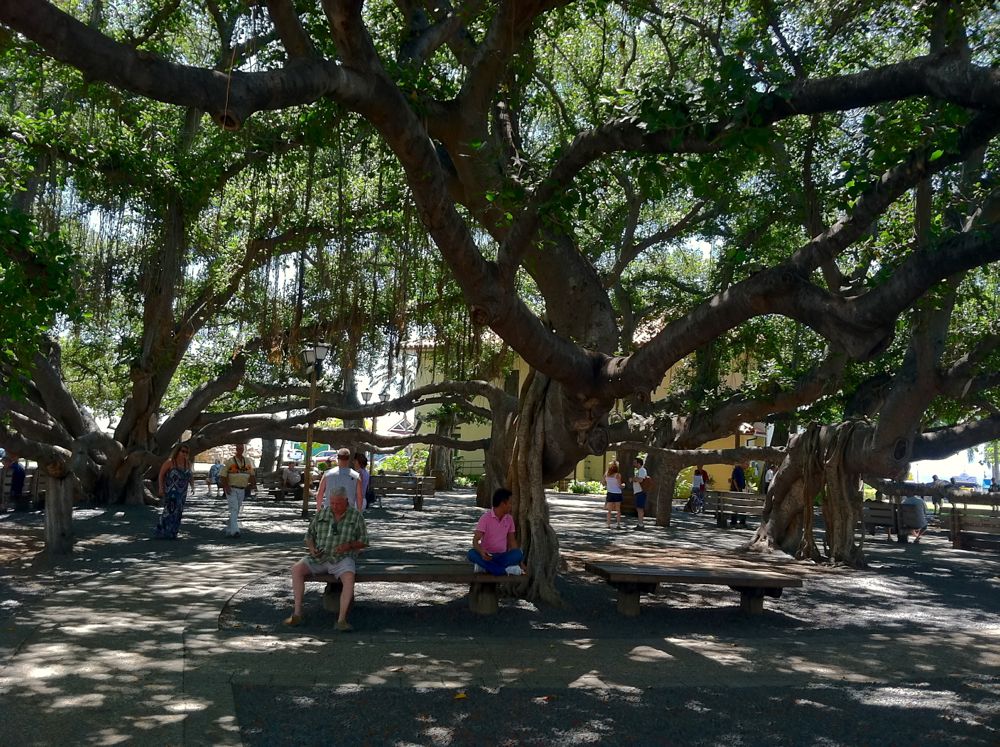 Live it up like a tourist – the Marriott and some good eating
Nothing is more fun than being the dirtiest and the youngest couple to walk into the fancy-schmancy front desk at a nice hotel except perhaps the look on the concierge's face when they realize yes, you really do have a room there. Ocean-front too.  
Don't worry, we clean up nicely. 
We did some swimming with sea turtles and snorkeling. Now that's a sunrise I'll get up for. 
But it turns out, the best deals of all are the happy hours at the expensive hotels and restaurants.  That is, of course, when Griffin doesn't press my buttons at the table. 
Off to a great start, until… Griffin makes a funny, and then takes it too far. 
The end.