After sleeping in we had a beautiful breakfast overlooking the water and watching the fish schools dart here and there in the gentle waves. We hung out at the pool for a bit and then around noon checked out of our hotel.  As our flight to Phuket was not until 5pm, we had plenty of time to lazy around.  We walked down the beach for a while, checking out the scene once more.
Sailing
Along our walk, Griffin delighted me by renting a sail boat (catamaran nonetheless) and taking me for an hour cruise.  The wind got going in a few places and we went at a good clip. It was fun to see the island from afar and get a perspective of where we had been staying.  It was really too bad that I had broken our waterproof camera (still don't know exactly what I did to break it).
The Samui Airport
After sailing we grabbed a quick lunch on the beach and headed back to our hotel to grab a taxi to the airport 10 minutes away.  Once at the airport, which had a "Park Blvd" for last-minute impulse-purchasing, we discovered it was one of the prettiest and cleanest airports we had even seen – even more so that the Nantucket Airport.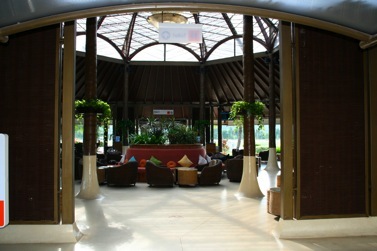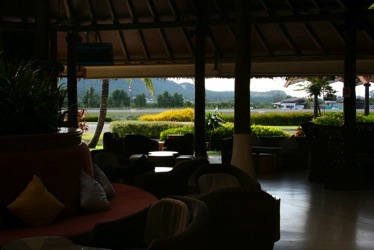 We waited for about an hour for our flight and then boarded our hour-long flight to Phuket.  It was neat to see the islands and topography from above.  Upon arrival in Phuket we waited like a bunch of cattle at the feed-trough anxious for our luggage, and upon collection, jumped into a minivan to our hotel in Old Phuket Town.  We had a decent hotel here and decided to go for a walk to the local market and grab some food.  The lady at the desk assured us this was where we should do all of our shopping, so we were of course expected the tourist-trap area like in Bangkok. Well, this is not where we ended up.  We were the only non-Asians in this entire bustling market.  It was really interesting to see. This area reminded us of the side alley we took in Durbar Square of Kathmandu (tourist trap): the alley was so narrow two people could barely walk side by side, but it was packed with Nepali buying spices, nuts, hair paraphanalia and other girly items, and it was by far the most authentic non-tourist oriented place we had seen yet.  This area of Phuket was similar.
The dinner in Phuket Town
We were herded into a street market with all types of seafood and other unknowns on display, and were invited to sit down.  We were hungry and thought this could be a fun experience, so we asked for a menu and decided to order some food.  Well, not really sure what happened with the menu translations, but to our delight, they were ridiculous: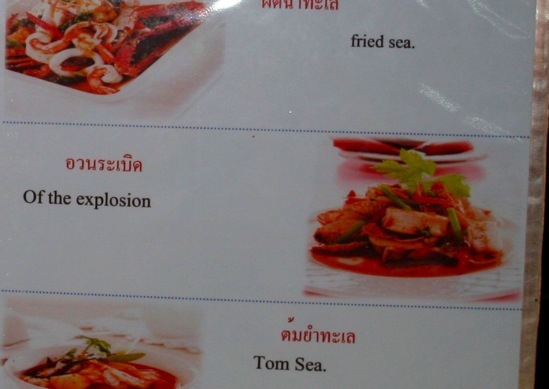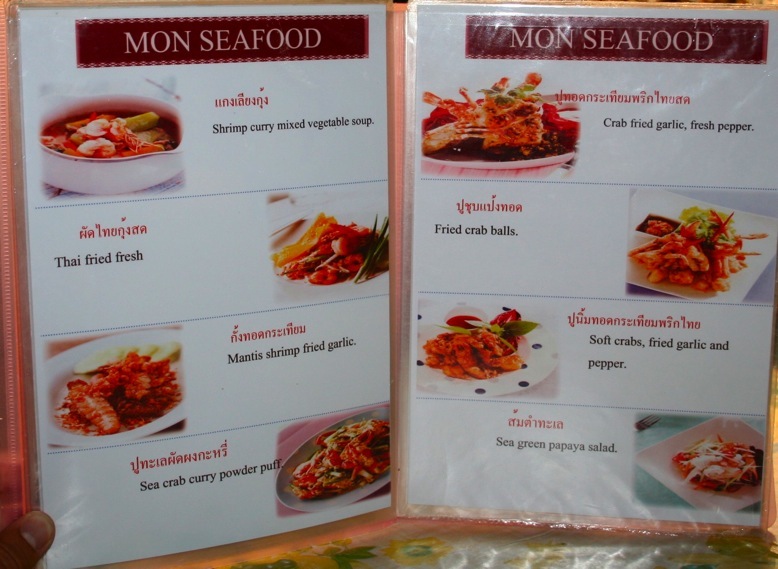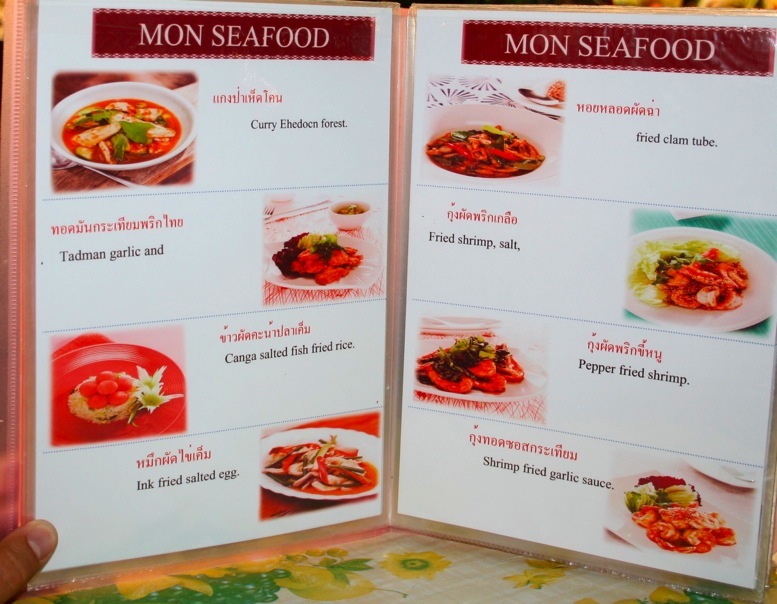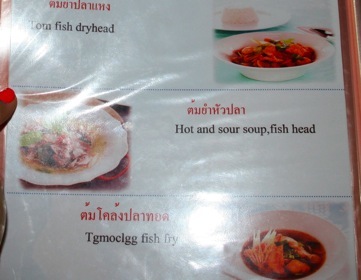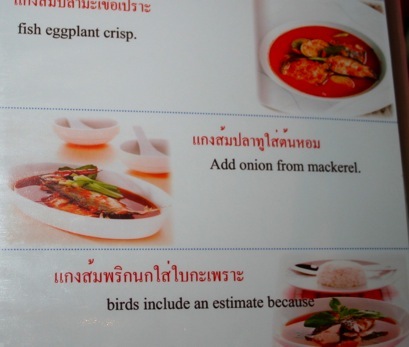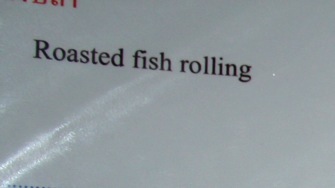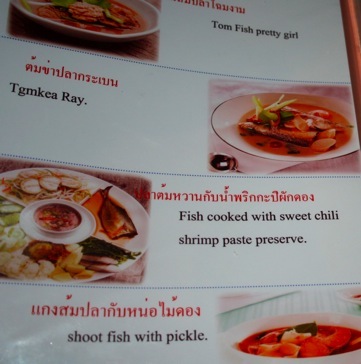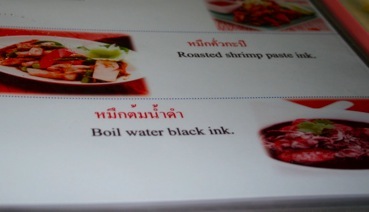 After dinner we headed back to our hotel, went on a mosquito hunt for about 30 minutes until we were sure we had killed them all, and went to bed early to catch our AM ferry to Koh Phi Phi the next morning.