The 2004/2005 ski season took me to VT four times and once to Breckenridge, CO.
The highlight reel:  Sledding Bloopers Video
Sugarbush, VT
Just before xmas I went up to Sugarbush for an epic powder day.  Over 18″ had fallen overnight and this early season snow was not to be missed.  The powder was thick and deep, but for VT in Dec it was just perfect.  Nevermind the cold.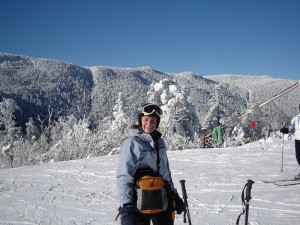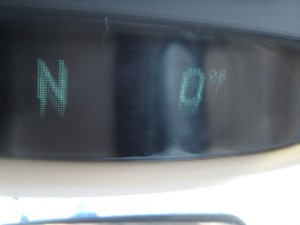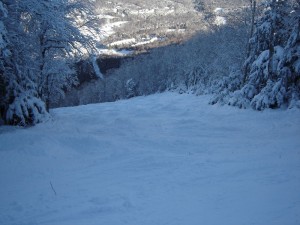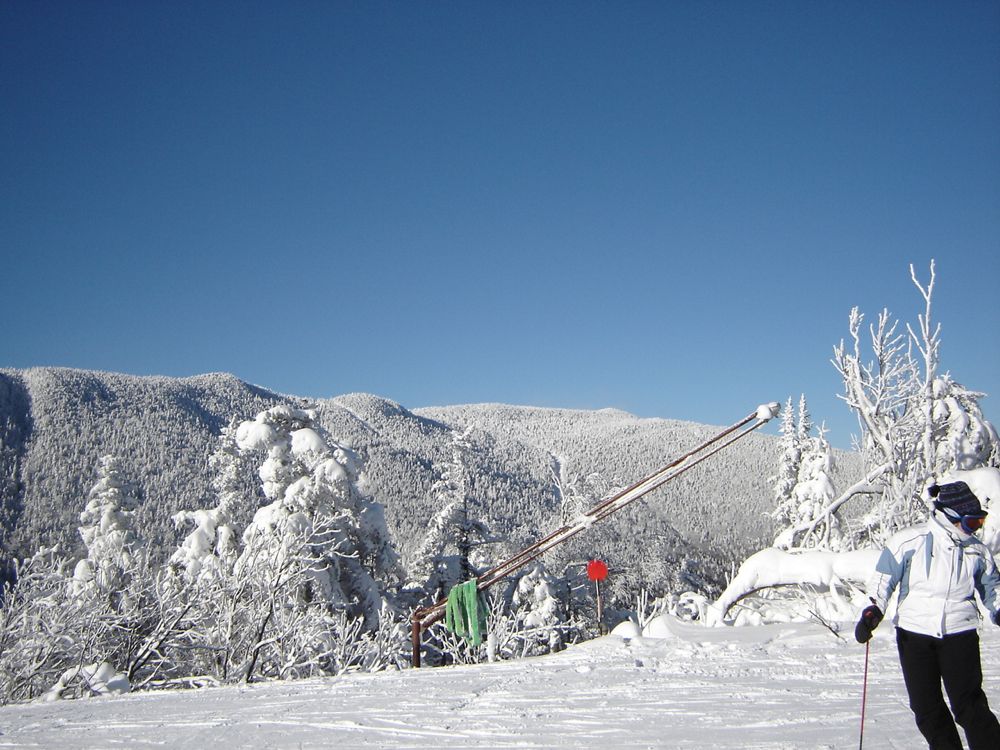 Mad River Glen
The first trip was just around New Year's, when I went solo to the Mad River Glen, VT, and stayed at the lodge.  There I met Craig and Viki – they worked at the lodge, but had known Stephen my excellent skiier cousin who had gone to UVM and spent a lot of time at the Glen.  I asked them for a good burger place near by and they made a couple recommendations.
A hour later, while in my room, on the phone with my mom, and deep into my online graduate school applications, I get a knock at the door.  Its a young guy standing there, with two friends behind him.  Instead of saying hi he looks at me, thinks of what to say, looks down, looks at his friends, and finally says "Hi… can I ask you a question?  How are you on the internet and phone at the same time?  I can't reach my mom and she's already so mad".  That would be Andy.  Leave it to Nick and Ty to actually introduce themselves, and explain they were on their way to the burger place and were inviting me along (thanks Craig and Viki!).  The night progressed… what is it about people when the get in front of a camera?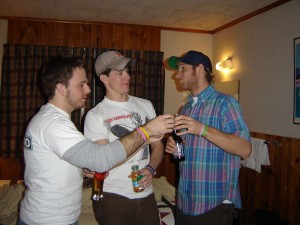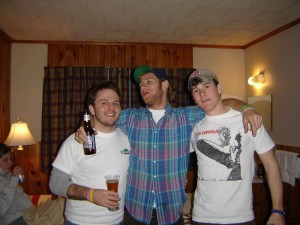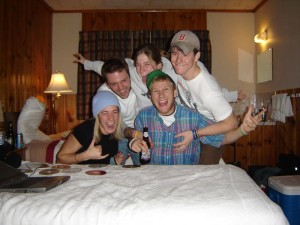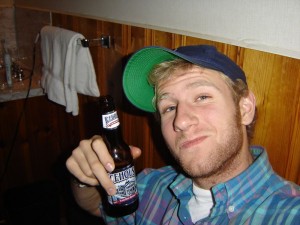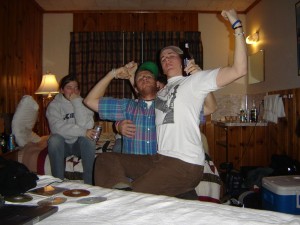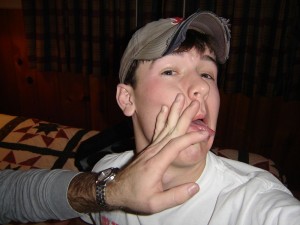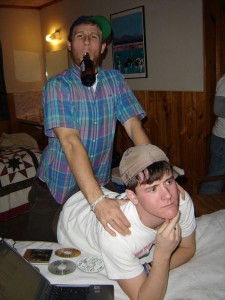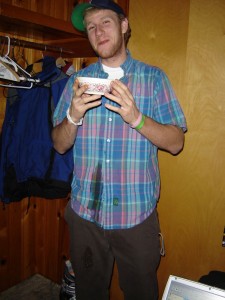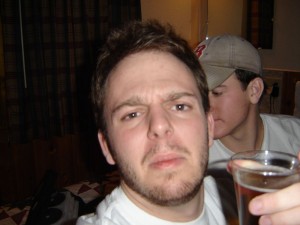 Mad River Glen, trip 2
I took Tisha to the Glen sometime in Feb.  Turns out, we were given the same room she had stayed in once many years before.  The staff had built an awesome sledding (skiing?) jump out back, which we used fully.  The Glen was great for skiing – including the mid-load station.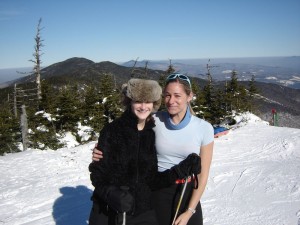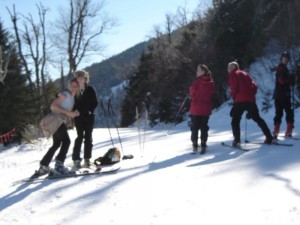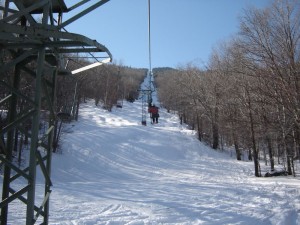 We even hopped over to Sugarbush for the day, and bumped into another cousin, Eliza, who was on a school ski trip.  Sometimes it does feel like our family is just everywhere at once.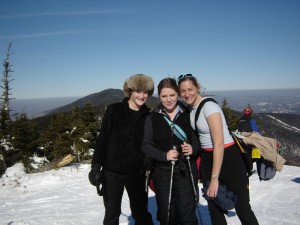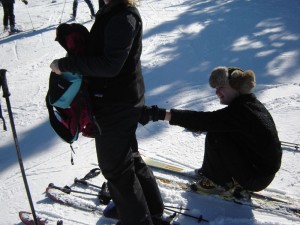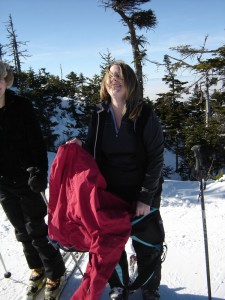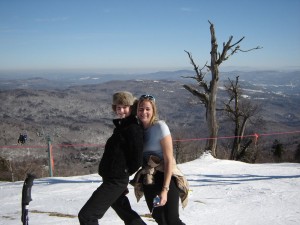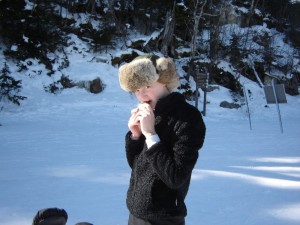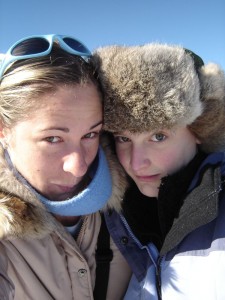 Breckenridge, CO
Flew out west with brother Ted and took up a week a skiing.  Conditions were wonderful, as they usually are out west.  Even met up with some Bucknell friends.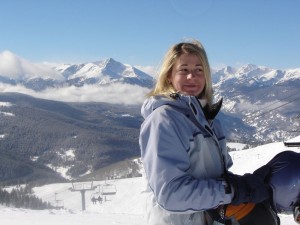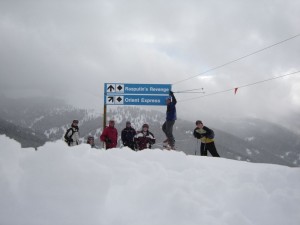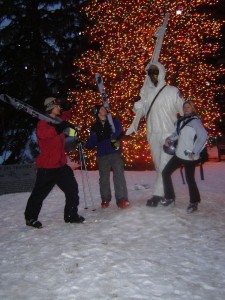 Spring skiing at Sugarbush, VT
Tisha and I hit the mountains one last time in April for some late season skiing. This would be when you come flying down the mountain towards the chair lift and as the ground flattens out you realize you are water skiing and no longer snow skiing, all the way to the lift.  The only thing you hope for is to keep moving past the huge puddle, other boot water-swamping occurs!
I even got photographed for the website because I decided to ski in my bikini.  I was SO cool. Even sprayed the photographer in the face when I came to a stop (maybe just a tad bit out of control).